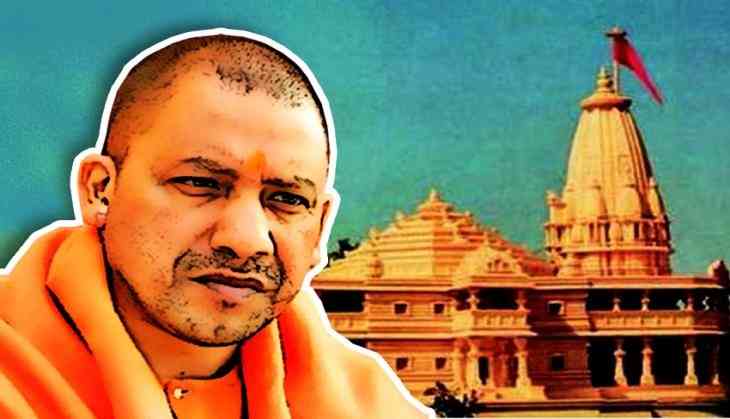 Uttar Pradesh Chief Minister Yogi Adityanath will be going to visit Ayodhya for the Deepotsav celebration on the eve of Diwali on 6th November. Earlier, he has given some hint that he will be going to give some good news to the people regarding the lord Ram temple.
However, three days are left for his visit to the temple and Bhartiya Janta Party (BJP) has also started building up a rhythm on the Ram temple issue.
The state BJP president Mahendra Nath Pandey said on Friday that CM Yogi is a saint. He has already prepared his plan regarding Ayodhya temple. Also, Yogi Adityanath will soon to give a good news to the Lord Ram devotees.
Yogi Adityanath will disclose his plan about his visit to the land of Lord Rama during the celebration of Deepotsav, said by Pandey while doing the inauguration of an employment fair in Chadauli.
Pandey said this after RSS spokesperson Bhaiyyaji Joshi said that they are going to carry a campaign similar to the rath yatra of 1990.
Earlier, Yogi had also said about the early resolution to the Ayodhya dispute. He had said that 'if justice is given in time then, it would be appreciated but if delayed then it is equivalent to injustice.'
There are the reports that UP CM likely to announce the construction of the grand statue of height around 100-metre tall on the bank of River Saryu, which costs Rs 330 crore.