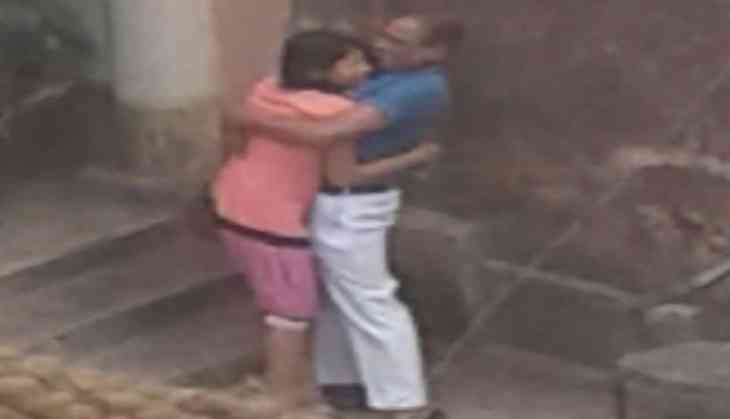 From last few days, screengrabs and pictures of a man that is claimed to be a BJP or ABVP Sangh leader are being circulated on social media and some viral news websites. Well, in the pics the man has been reportedly caught on camera in a compromising position with a woman inside a temple in Rajasthan's Barmer district.
However, the authenticity of the pictures has been challenged as being fake or real. Is the man in the picture is BJP leader or not? Here's the fact behind the picture.
राजस्थान के बाड़मेर के वीरमाता मंदिर में बीजेपी का एक नेता और एबीवीपी की नेत्री दर्शन करने पहुंचे. मंदिर में सन्नाटा देख दोनों मंदिर के एक कोने मे रंगरलियाँ मनाने लगे. वे इस बात से बेखबर थे कि ये शर्मानाक हरकत सीसीटीवी में कैद ही रही है.....https://t.co/aQwWBzL3hz

— Ashraf Hussain (@AshrafFem) September 2, 2018
According to reports in Time of India, the screenshots and those images are from around two-year-old CCTV footage from Bihar that is claimed to be from a recent incident. Well, those viral news websites are trying to malign the BJP and Sangh's image following the Lok Sabha poll and Assembly elections by propagating obscenity inside the Hindu temple.
As per TOI, it also claimed by the websites that the man and woman were later held by the Rajasthan Police after the temple authorities filed a complaint. Well, it was also spread through several social media sites.
On checking the contents of the video as well as the screenshots, TOI found that the incident happened two years ago in March 2016 inside Kishanganj jail premises in Bihar. In March 2016, the Kishanganj jail superintendent Kripa Shankar Pandey was caught in a compromising position with a minor girl. Following chief minister Nitish Kumar's orders, Pandey was immediately suspended then.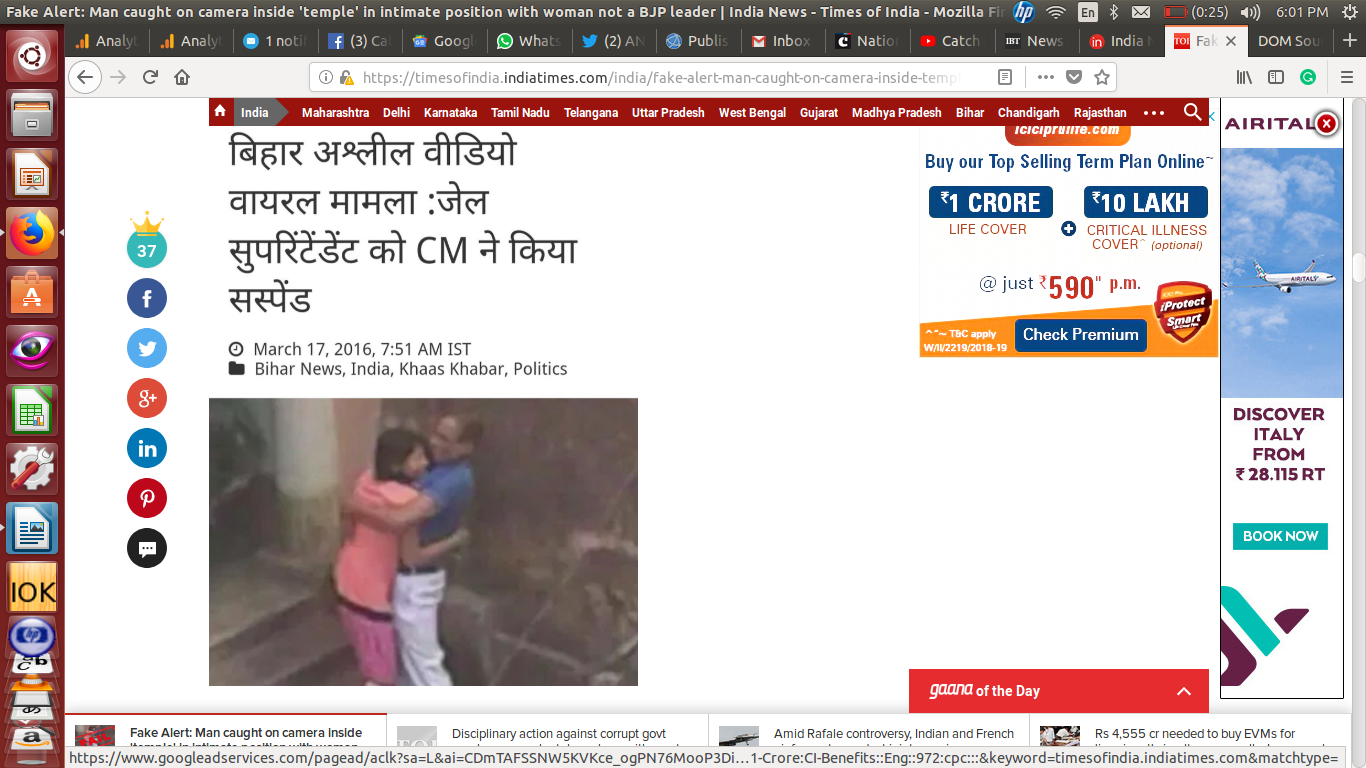 Hence, it can be said it the fake news, being massively viral to malign the image of the ruling party.