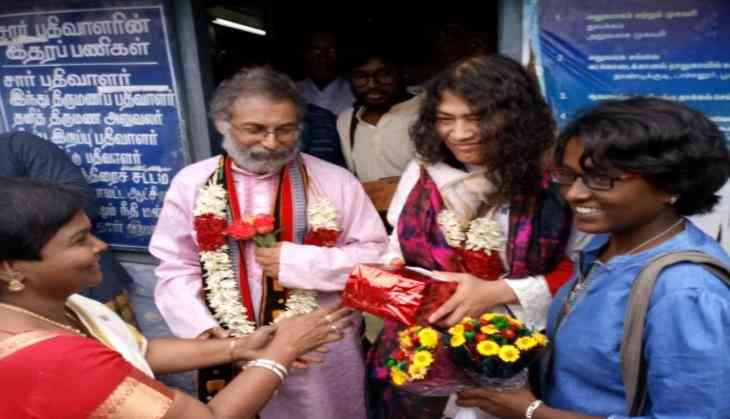 Known as the "Iron Lady" or "Mengoubi" Irom Sharmila has tied knot with her long-time British partner Desmond Coutinho on 17th August.
Sharmila had moved to this hill town with Coutinho following her defeat in the Manipur state assembly elections in March this year and her party 'People's Resurgence and Justice Alliance' had suffered a rout.
According to the Times of India reports, Sharmila on phone call said, "I'll call up by weak mother to seek her blessing for my marriage. We have not handed out any invitation cards for our marriage and none of our family members and relatives will come. Nevertheless, a documentarian from Kakching district will, however, attend it as part of his filming task."
"We are likely to get our marriage certificate from the sub-registrar's office at 10.30 am on Thursday. A ceremonial function will be held at a local church soon. Some Kodaikanal locals have conveyed their wishes and presented gifts to us," she had said on Wednesday.
The 45-year-old shot to fame after she launched her fast-unto-death on November 4, 2000, demanding withdrawal of Armed Forces (Special Powers) Act, 1958 from Manipur.
Sharmila broke her 16-year-long hunger strike, the world's longest, on August 9, 2016 and declared she wanted to become the chief minister so that she could repeal the contentious AFSPA.