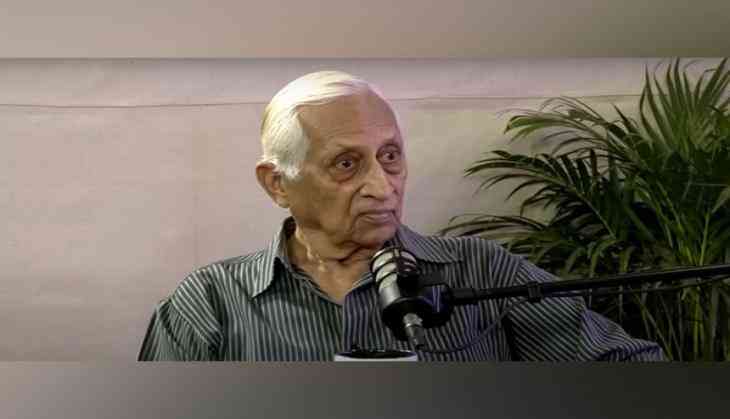 Lt Gen (retd) Kuldeep Singh Brar
Late Prime Minister Indira Gandhi had "allowed" militant leader Jarnail Singh Bhindranwale to grow into a sort of Frankenstein monster and decided to "finish him off" when he reached the pinnacle, claims Lt Gen (retd) Kuldeep Singh Brar who led the 1984 Operation Bluestar to flush out extremists from the Golden Temple.
In the recent episode of ANI Podcast with Smita Prakash, the retired 1971 war veteran, Lt Gen (retd) Brar said, "No one wants an operation, but what do you do? Indira Gandhi allowed him to become Frankenstein. You could see every year what was happening. But when he reached the pinnacle, now finish him off, now destroy him. It's too late."
He claimed that the then-political leadership had allowed the Bhindranwale cult to flourish.
"They had their own little problem support between Akali and Congress. They allowed this cult of Bhindranwale to continue," the retired army officer said.
In the episode titled "Never before heard stories from the man who led Operation Blue Star" Lt Gen Kuldip Singh Brar recalled the situation of Punjab in the 1980s at a time when he said Bhindranwale was in full control of the state.
"In the 1980s, let's say 1982, 83, 84, things were very bad over there. There was no law and order at all. Lot of police were afraid of taking action against anyone because Bhindranwale had become so powerful. He had become like a Frankenstein. His orders were the last orders," he said.
Lt Gen Brar said that law and order had completely collapsed in Punjab and the "feeling of Khalistan" was building up.
"In the beginning of 1984, the feeling was very strong that they are going to declare Khalistan. The youth were without jobs. They had motorcycles and scooters and they roamed around with little pistols and revolvers. There were many gangsters. Law and order had totally broken down. The feeling of Khalistan was slowly building up. Jarnail Singh Bhindranwale was in full control of the state," he said.
Bhindranwale was the head of the Sikh religious sect Damdami Taksal. He was killed along with his armed followers during Operation Blue Star launched by the Indian Army at the Golden Temple complex.
The Indian Army carried out Operation Blue Star in 1984 between June 1 and June 8. Indira Gandhi, the then Prime Minister of India, had ordered the military operation to flush out Sikh terrorists including Jarnail Singh Bhindranwale, who were accumulating weapons inside the premises of the Golden Temple.
(ANI)
Also Read: BJP slams Kejriwal over biomass burning by security guards contributing to Delhi's pollution remark