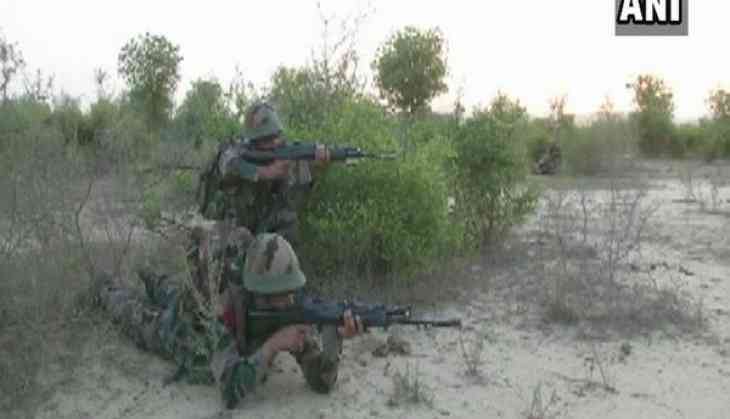 Indian Army and Malaysian Army are set to hold a joint training exercise - Harimau Shakti - on April 30.
The exercise, which will take place in dense forests of Sengai Perdik, Hulu Langat district of Malaysia from April 30 to May 13, is aimed at sharing the expertise of both the contingents in conducting counterinsurgency operations in jungle terrain.
"We are proud that we are chosen for this prestigious exercise. We're sure we would learn the tactical part of the Malaysian army. This exercise will be a great step to develop a strong bond between the two armies," said the Indian Contingent Commander, Colonel Karthikeyan.
"Indian contingent is being represented by one of the oldest infantry battalions, 4 Grenadiers having rich operational experience in conventional as well as counter-insurgency warfare. The Malaysian contingent is being represented by soldiers from 1 Royal Ranger Regiment and the Royal Malay Regiment, known for their experience in Jungle Warfare," said Colonel Aman Anand, Indian Army Public Relations Officer, in an official statement.
The exercise will involve a cross-training phase followed by a field training phase of seven days wherein both the armies will jointly train, plan and execute a series of training activities.
The focus will remain on tactical operations in jungle warfare, but overall, the exercise will focus to enhance the strategic partnership between India and Malaysia.
(ANI)