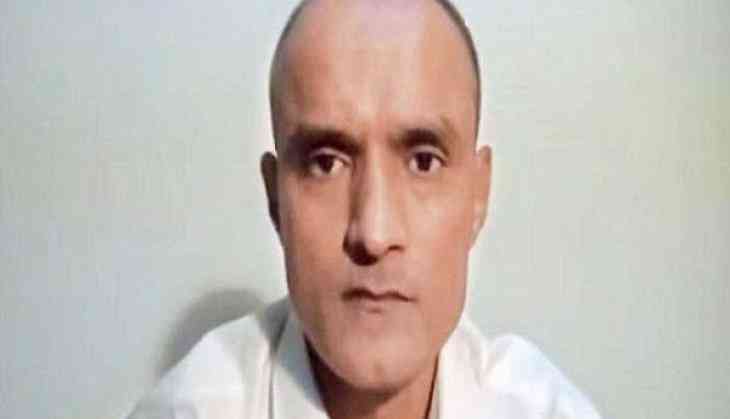 Indian High Commission in Pak to make fresh request for consular access to Kulbhushan Jadhav (ANI)
The Indian High Commission in Pakistan will make a fresh request for consular access to alleged Indian spy Kulbhushan Jadhav, sources said.

This comes after the Ministry of External Affairs earlier in the day said that India has no information of Jadhav's whereabouts, adding that Pakistan's 'indefensible' verdict is violation of basic norms of law, justice and international relations.

" Kulbhushan Jadhav is a kidnapped innocent Indian, who is a retired officer of the Indian Navy. And these two facts were communicated to Pakistan one year ago when the matter of his illegal custody came to our knowledge. We had made 13 requests for the consular access, but it was denied by the Pakistan," MEA official spokesperson Gopal Baglay told the media here.

"What is his condition, where is he being held, these facts cannot be ascertained. The Pakistan Government has also not shared with us his location or any specific details as to how and where is he being held and what is his condition," he added.

Crying foul over the proceedings against Jadhav, Bagley said that the former has been denied proper defence, adding the verdict is indefensible.

"No due process has been followed in the proceedings which is complete violation of basic norms of law, justice and international relations," he added.

Baglay further said that Pakistan's High Commissioner Abdul Basit was summoned as soon as the information of Jadhav's death sentence came to India's knowledge.

"It was made clear to the Pakistan Government that given the circumstances of the case namely kidnapping of Jadhav, absence of any credible evidence to substantiate the concocted charges against him and the farcical nature of proceedings against him. the Government of India will regard it as premeditated murder if the indefensible sentence awarded to him were carried out," he added.

Reiterating External Affairs Minister Sushma Swaraj's assertion, Baglay said lack of evidence and denial of consular access shows that charges levelled against Jadhav are baseless.

"The EAM also informed the Parliament that Government of Pakistan had approached us this year to access the investigation and this further underlines the insufficiency of evidence," he added.

Stating that Jadhav's matter is associated with the sentiments of the nation, Baglay said the Parliament has spoken in one voice on it and would ensure justice to the former.

"The senior ministers of government have told the Parliament that government will do everything that is possible to ensure justice to Kulbhushan. We are engaged in achieving this objective," he added.

Earlier, Swaraj warned Islamabad of consequences in bilateral relations if Jadhav's death sentence is carried out.

She said if the decision of the Pakistani court is implemented then it will be a pre-meditated murder asserting that there was no evidence against Jadhav.

Jadhav, who was arrested in March last year by Pakistan and accused of espionage, was sentenced to death by a Pakistani military court on Monday triggering tension between the two Asian neighbours.
-ANI