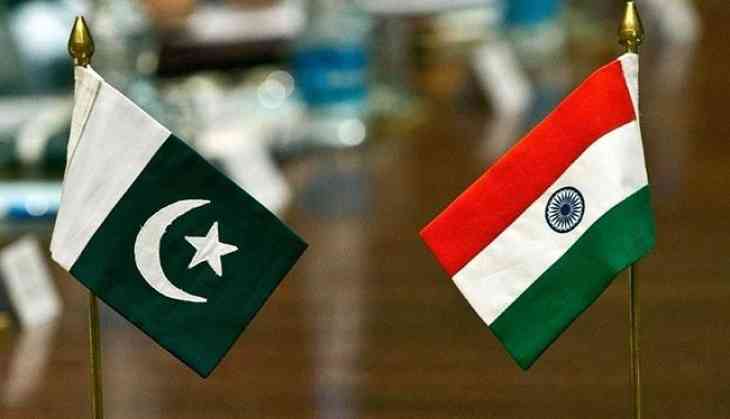 Day after the guests called to an Iftar party at Indian High Commission in Islamabad on Saturday was harassed by Pakistan officials, India on Sunday issued a strong-worded statement to protest the "gross intimidation of guests".
Indian High Commission in its letter strongly condemned and criticised "a concerted campaign... by Pakistan's security agencies". In the letter, India also called on the government of Pakistan to "urgently investigate these ugly events" and share the results of the investigation with the High Commission.
"Many guests from the diplomatic community-based in Islamabad were also subjected to harassment. In complete violation of diplomatic norms, a large Pakistani security detachment, equipped with forklifts, was detailed outside Serena hotel to aggressively turn away Pakistani citizens," the letter read.
Pakistan Prime Minister Imran Khan and President Arif Alvi were among those invited to the event. In the letter, the High Commissioner of India to Pakistan, Ajay Bisaria, also said: "intimidation and coercion are entirely counter-productive for our bilateral relationship".
The guests invited to an Iftar party hosted by the Indian High Commission in Islamabad were allegedly stopped and harassed by Pakistani officials on Saturday. The guests were intimidated and "aggressively" turned away from the venue by Pakistani officials.
The Pakistani officials surrounded Hotel Serena, the venue of the Iftar party, and harassed hundreds of guests who had come to attend they, and harassed hundreds of guests who had come to attend the event organised by an Indian envoy, news agency ANI reported.
The guests were forced to leave the venue, the news agency reported. "We apologise to all our guests who have aggressively turned away from our Iftar yesterday. Such intimidatory tactics are deeply disappointing," Indian High Commissioner to Pakistan Ajay Bisaria said.
Also read: Pakistan: Guest at Indian Envoy's Iftar party harassed by Pak officials in Islamabad