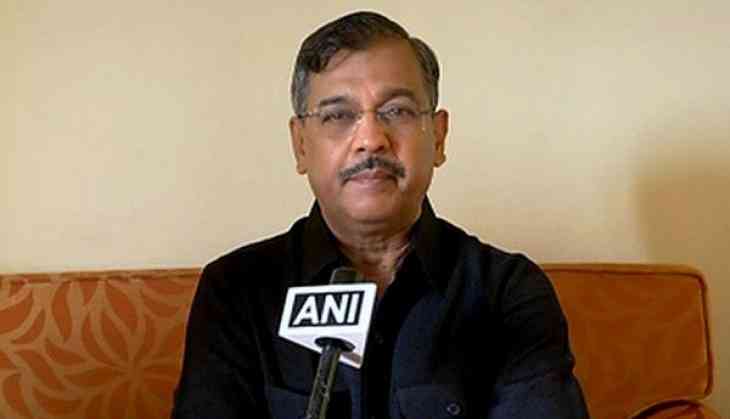 With the International Court of Justice (ICJ) hearing the case of former naval officer Kulbhushan Jadhav, who has been sentenced to death by Pakistan on charges of being a spy, noted public prosecutor Ujjwal Nikam on Monday said India will continue to battle the legal fight against Pakistan.

"Against Pakistan our legal fight will not get over here. We have fervently appealed before the ICJ that a provisional relief be granted in favour of India by allowing consular access to Jadhav. The question is that why Pakistan is denying consular access to Jadhav. That is what we said in the ICJ," Nikam told ANI.

He further said that Indian lawyer Harish Salve had categorically quoted various instances as to how Pakistan has violated human rights, how it has deliberately committed the breach of the Vienna Convention and how it is overlooking the international laws.

"We fear and we have base for that fear. What if Pakistan does not give a fair trial to Jadhav as we gave to Ajmal Kasav. The main reason and thrust of Islamabad's allegations is based upon the so-called confession of Jadhav and this has been extracted by the ill treatment," he added.

Nikam said that Jadhav did private business in Iran and the Iran Government agreed with that but still he was kidnapped, adding he was forced to give statements which are against the law.

"Pakistan denied to give him health and mental support. Only when he is mentally stable would he be able to give right statements and who knows in what kind of situation he is in. According to the Vienna Convention consular access should be given as both the countries are signatory of the convention," he asserted.

Meanwhile, Foreign policy fellow at Brookings India, Dhruva Jaishankar said that Salve gave the Indian position quite clearly and he largely argued that since Jadhav had been denied consular access, this was the breach of the Vienna Convention and also his Indian nationalism was known by Pakistan because they have mentioned in the FIR Jadhav's Indian nationality.

"I think it presents reasonably strong case for India as to why the court has the jurisdiction over this issue. Salve focused on the possibility of the argument because many of the evidences are unknown regarding this case. This was done in a military court, the proceeds have not been made public," he said.

Jaishankar added that from India's point of view, if the court says that it has the jurisdiction, it will be quite an embarrassment for Pakistan in terms of the proceedings forward with the death sentence of Jadhav.

"India is trying to make its best effort to use the international laws to make sure that Jadhav is not unfairly tried. There are many aspects of the case we do not know about," he said.

Demanding for the immediate suspension of the death sentence awarded to former navy officer Kulbhushan Jadhav, India has requested the ICJ to pass provisional orders to desist Pakistan from carrying out the sentence awarded by its military court.

India also sought a declaration that the sentence handed out to Jadhav was in violation of the Vienna Convention.

In April, a Pakistan military court awarded the death sentence to Jadhav for allegedly carrying out espionage and subversive activities in the court.

Jadhav was allegedly arrested in Islamabad on March 3 last year.

India contested Pakistan's claim saying that he was abducted from Iran.

India had appealed against the death sentence on May 8 alleging violation of the Vienna Convention on Consular Relations by Pakistan after its 16 requests for consular access were denied.

The next day, ICJ stayed the sentence.

India, in its appeal to the ICJ, has asserted that Jadhav was kidnapped from Iran where he was involved in business activities after retiring from the Indian Navy.

India acknowledges that Jadhav had served with the Navy but denies that he has any connection with the government.
-ANI