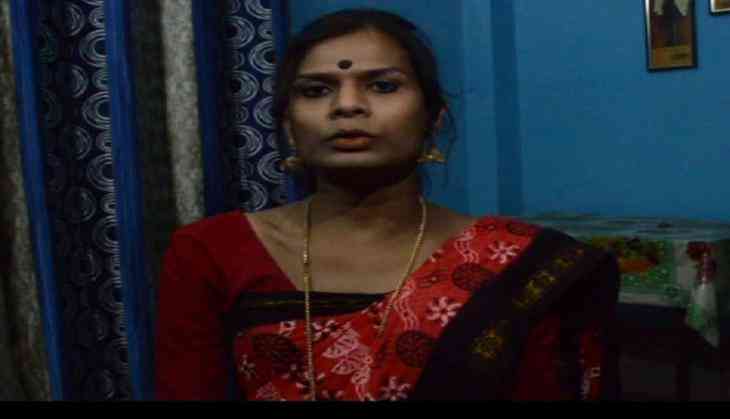 India's first transgender judge, Joyita Mondal, is keen on providing a respectful life to transgenders.
In an interview to ANI, 29-year-old Mondal not only shared her journey from just being a hijra (transgender) to a Lok Adalat judge, but also, her future plans.
Mondal was appointed the Lok Adalat judge of Islampur in North Dinajpur district of West Bengal three months ago.
She said that sometimes she thinks why other transgender people can't achieve success like her.
"When I have achieved success, then sometimes I think why only me, why can't others like me?" Mondal questioned.
She believes that if other transgenders are given opportunities, they too can also excel in different fields.
"Now, I am thinking of working in this direction," Modal told ANI, adding that the 2014 Supreme Court judgment is a boon for transgenders.
"If transgenders start getting government jobs, then their condition will become better, as due to the social discrimination, they are forced to run away from their homes and indulge in age-old hijra activities in India, like dancing in marriages or becoming sex workers," Mondal said.
She also talked about her life.
"I was born as a boy, but my feelings were that of a girl. This anomaly started creating problems in my family. After graduation, I faced an identity crisis. In 2009, I left my home in Kolkata and came to Islampur because I didn't want to leave my identity as well as my family," Mondal told ANI.
She said that after coming to Islampur, she started working in an office and used to socialise with LGBT (Lesbian, Gay, Bisexual, Transgender) people.
"Very soon, I realized that the LGBT people of North Dinajpur were not aware of their rights. In 2010, I started a Non Governmental Organization 'Nai Roshni for Dinajpur' for LGBT community. We started knocking at the doors of the government for the rights of LGBT people. Our movement became stronger after the 2014 Supreme Court judgment, wherein we were put in third category. I took the judgment as Holy Geeta or Bible, and started fighting for LGBT people's rights," Mondal said.
After achieving success in bettering the lives of the LGBT people in the area, she and her NGO members thought why should they work only for the LGBT people only. Why not for society overall?
"We started working in Islampur and Panjipara brothels and helped sex workers to get ration cards, voter cards and Adhaar cards."
Mondal's NGO then started working for the welfare of the needy elderly people and submitted a proposal in this regard in the sub divisional office.
"We visited every house in the area for six months and shortlisted around 200 needy elderly people. We have submitted a proposal to the government for the construction of shelter home for elderly people," Mondal informed.
She said Additional District Judge Subroto Pole was impressed by her social work and appointed her as a Lok Adalat judge.
"Three-judge Lok Adalat bench consists of a regular judge, an advocate, and a social worker. I have been chosen from the social worker quota to perform the duties of a Lok Adalat judge. Now, they don't see me as third gender, but as a social worker."
The 2014 judgment, also known as NALSA (National Legal Services Authority) judgment, is a landmark decision by the Supreme Court of India, which declared transgender people to be a 'third gender', affirmed that the fundamental rights granted under the Constitution of India will be equally applicable to transgender people, and gave them the right to self-identification of their gender as male, female or third-gender.
This judgment is a major step towards achieving gender equality in India.
Moreover, the court also held that because transgender people were treated as socially and economically backward classes, they will be granted reservations in admissions to educational institutions and jobs.
-ANI