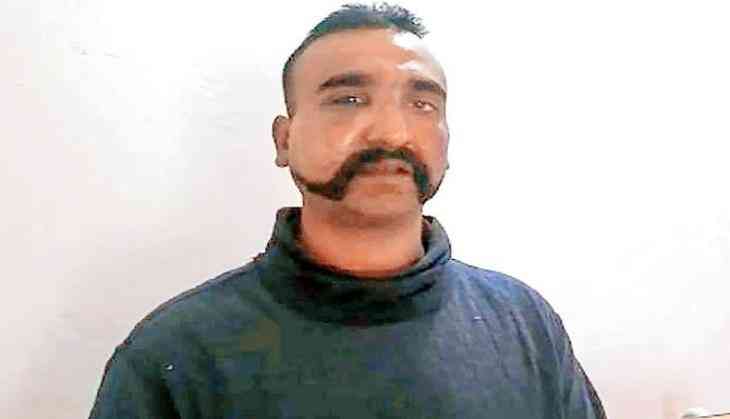 As the wait for Wing Commander Abhinandan Varthaman's return to India came to an end at 9.20 pm on Friday, good wishes poured in from all quarters with President Ram Nath Kovind, Prime Minister Narendra Modi tweeting
"Welcome home Wing Commander #AbhinandanVarthaman! India is proud of your courage and sense of duty, and above all your dignity. Wishing you and our entire Air Force every success in the future," the President took to Twitter to share his sentiments and that of the nation of the occasion.
Prime Minister Modi in his Twitter said, "The nation is proud of your exemplary courage. Our armed forces are an inspiration for 130 crore Indians. Vande Mataram."
Wing Commander Abhinandan stepped on the India soil at 9.20 pm from Attari-Wagah border in Amritsar, Punjab, where thousands had been waiting for hours to have a glimpse of the brave IAF officer.
Politicians and ministers across party lines came together to welcome Abhinandan Varthaman home.
Home Minister Rajnath Singh too tweeted: "Welcome Home! The entire nation is proud of Wing Commander Abhinandan."
BJP national president Amit Shah Tweeted, "Dear Wing Commander Abhinandan, entire nation is proud of your courage and valour. India is glad to have you back. May you continue to serve the nation and IAF with unparalleled passion and dedication. Best wishes for your bright future."
Congress president Rahul Gandhi also expressed his happiness and also said that he is proud of the Air Force officer.
"Wing Cdr. Abhinandan, your dignity, poise, and bravery made us all proud. Welcome back and much love," tweeted Gandhi.
Defence Minister Nirmala Sitharaman also appreciated Abhinandan's valour and grit. She tweeted: "Proud of you Wing Commander #Abhinandan Varthaman. The entire nation appreciates your valour and grit. You held your calm in the face of adversity. You are an inspiration to our youth. Salute. Vande Mataram."
Former Uttar Pradesh Chief Minister Akhilesh Yadav also wrote on his Twitter account: "The nation salutes you Wing Commander. Welcome home!"
In a statement, Haryana Chief Minister Manohar Lal Khattar said: "I am glad to learn that brave heart Abhinandan Varthaman who showed great calm and resilience in the face of adversity has returned from Wagah border to India.
-ANI