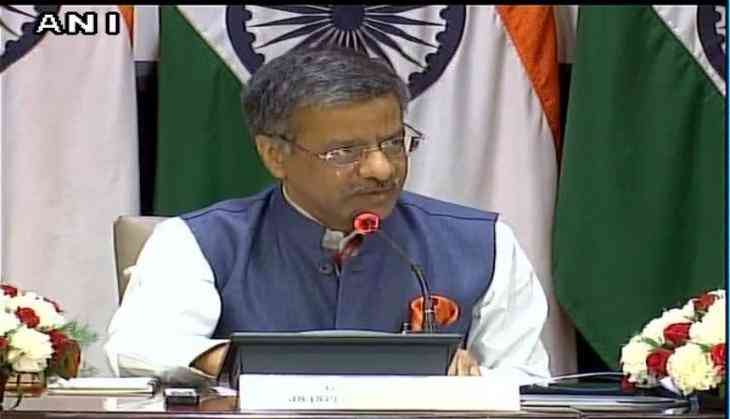 The Ministry of External Affairs (MEA) on Friday said India has urged the United States to provide details of the cases of 271 illegal immigrants whom Washington wants New Delhi to take back.
"This is an ongoing matter. The U.S. authorities had conveyed to us sometime back that out of certain statistics provided to them earlier, 271 cases remained to be addressed. However, no details of these cases were provided. We have asked for the same," MEA official spokesperson Gopal Baglay said.
The Trump administration recently informed India that it is targeting for deportation more than 270 Indian nationals living in the United States illegally, the Washington Post reported.
External Affairs Minister Sushma Swaraj during a question period in Rajya Sabha yesterday said that the Indian Government has asked for further information from Washington before allowing deportations.
There is growing concern in India over treatment of its citizens in the United States after a high-profile shooting of an Indian computer engineer in Olathe, Kan., in February, and other suspected hate crimes.
The revised ban was announced this month and would have banned people from Iran, Libya, Somalia, Sudan, Syria, and Yemen from entering the U.S. for 90 days and all refugees for 120 days.
Unlike the previous executive order, the revised one removed Iraq from the list of banned countries, exempted those with green cards and visas, and removed a provision that arguably prioritizes certain religious minorities.
-ANI