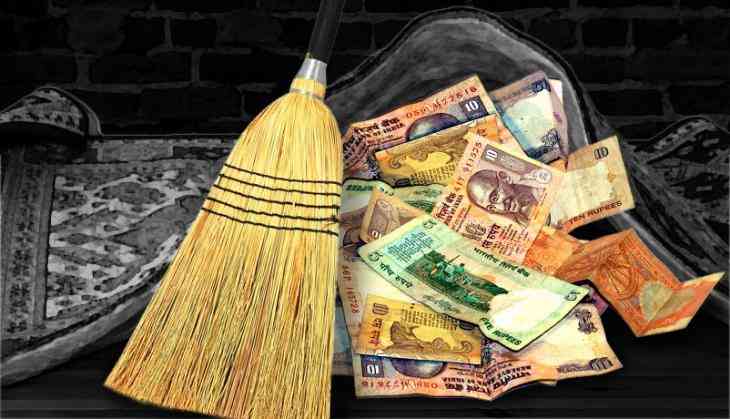 As many as 30 Benami lockers were detected by the Income Tax Department (IT) during an ongoing raid in a private vault at Delhi's Chandani Chowk.
This is the first case of Benami Lockers being unearthed by the Delhi investigation wing of IT department after The Benami Transaction (Prohibition)Amendment Act, 2016 passed by Parliament in August 2016.

The law seeks to prohibit the Benami transaction irrespective of the method by which such property, both movable and immovable, is acquired.
"Around Rs. 10 crore has been recovered from these 30 Benami Lockers. These Benami lockers numbers may go up as the raid is still on and may take 10 more days to conclude," IT sources told ANI.
According to sources, out of 300, 120 lockers have been opened till Saturday. Sources told that these Benami lockers were opened on the name of formers employees, current employees and some relatives of the locker owners.
During the investigation, some of the locker owners accepted that they earlier used to work in the firms, but were unaware of this information that the locker was opened and was being operated on their name.
They told that when they used to work with these firms they submitted their identification documents, which was possibly used to open and operate the lockers.
The IT department has seized a laptop and register, which was used for entries.
"Whoever used to come to deposit or collect cash from the locker was supposed to do entries in the register," the IT sources said. On the basis of details mentioned in the laptop and register, the IT sleuths summoned these persons. However, some of them didn't turn up to claim the locker and thus after two weeks, the IT sleuths broke the locker after completing official formalities.
IT officials said that some of the firms that are involved in Hawala transaction had opened two or three lockers on the name of their employees.
Till Saturday, the IT department had seized Rs 25 crore cash which is believed to be black money. The IT department started the search on October 31 and take 10 more days to complete the operation.
-ANI
Also read: Now you can meet PM Narendra Modi by just paying Rs.5 to this app; click for details