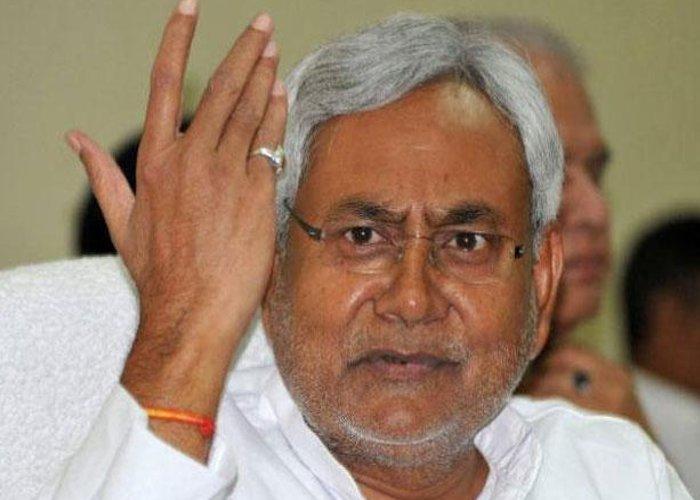 Bihar Chief Minister Nitish Kumar today took strong objection to Prime Minister Narendra Modi's 'DNA' remark made against him made during a recent rally, saying it was deemed as "an insult by a large section of the people of the state and beyond" and asked him to withdraw it.
In an open letter to the PM, which was released on social media sites Facebook and Twitter, Kumar said the comment was unbecoming of the office he holds.
Sharing my Open Letter to @NarendraModi about his comment on my DNA http://t.co/x1qypoZEus pic.twitter.com/dFekhbpLjI

— Nitish Kumar (@NitishKumar) August 5, 2015
"Your words have been taken as an insult by a large section of the people of the state and beyond. Most of us also feel that coming from you, the comment is rather unbecoming of the office you hold," he said.
Referring to Modi's proposed visit to Gaya on August 9, Kumar said he was writing this letter on behalf of those who felt hurt by his statement.
"I have no doubt that this gesture of yours (withdrawing the DNA remark) would go a long way in assuaging the sentiments of people and would further enhance the respect people have for you," he said.
The remark that led to the letter
During a speech at a rally in Muzaffarpur on July 25, Modi remembered the way Kumar had invited him to dinner and later cancelled the invitation. The PM went on to add that Kumar had not only disrespected him but also a 'mahadalit' like former Chief Minister Jitan Ram Manjhi.
"There seems to be some problem in his DNA because the DNA of democracy is not like that. In democracy you respect even your political rivals," Modi had said at the rally.
A disrespect for the Chief Minister and his lineage
"Most of us feel these statements have gone beyond questioning my own descent. They have disrespected the lineage of our people and denigrated the great legacy of the state," the senior JD(U) leader said in the letter.
"This also gives credence to the feeling that perhaps you and your party hold a prejudice against the people of Bihar. I wonder how come the gravity of such statements repeatedly miss your alert conscience," he said.
Earlier remarks by BJP against Nitish
Kumar, who has aligned with RJD, Congress and NCP to counter NDA in the coming Assembly elections, reminded Modi that this is not the first time such remarks have been made by the saffron party leaders.
"Earlier, your colleague and BJP leader Nitin Gadkari had said that casteism is in the DNA of Bihar. Interestingly, these are the same people who reposed their faith in you and contributed towards electing you to the highest office of the country with an overwhelming majority," he added.
'Son of Bihar'
Talking about his roots, the chief minister said he is a son of Bihar and his DNA is similar to that of the people of Bihar.
"Modiji, you know that my father was a freedom fighter and my mother was a housewife. I grew up in a humble household in rural Bihar. In my 40 years of leadership, in my 40 years of public life, I have tried to work for the betterment of people following the ideals of Gandhi, Lohia and JP," he said.
Kumar said Bihar is the state which has been the cradle of civilisation and has given birth to the greatest icons in history.
He added that it was needless to say that when such statements are made, they weaken "the collective faith" in Modi's leadership.
Reactions from other leaders
In Delhi, Janata Dal (United) leader KC Tyagi also condemned the Prime Minister's DNA remark and sought apology from him.
It is not insult of the CM but also of the 12 crore public of Bihar, Tyagi told reporters outside Parliament.
Demanding an apology, JD(U) Rajya Sabha MP said, "We request PM to withdraw the statement and seek apology before his Gaya rally".
Objecting to Modi's DNA remark, Congress leader Renuka Chaudhry said, "PM should not have said so. He should immediately withdraw the comment as he is no more a pracharak."
--PTI