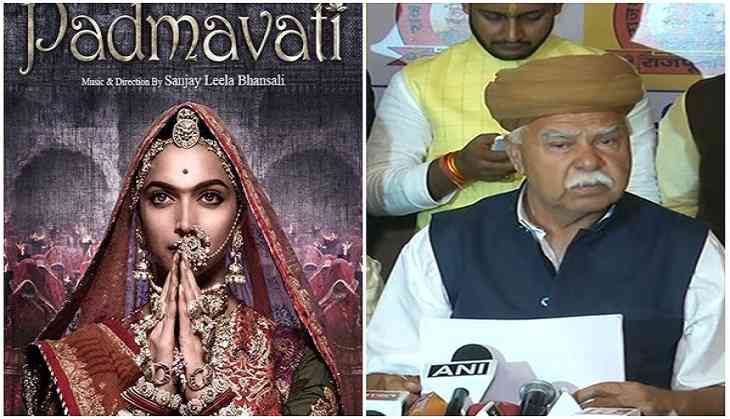 aApproving Sri Rajput Karni Sena chief Lokendra Singh Kalvi's remark on actress Deepika Padukone for allegedly portraying a demeaning image of Rajputi women in 'Padmavati' film, a member of the organisation said if need be, action will be taken against the actress.
Speaking to ANI, Mahipal Singh Makrana said, "Rajput Karni Sena is fighting to protect the image of women being portrayed in the films. We never raise a hand on women but if need be, we will do to Deepika what Lakshman did to Shurpanakha for violating the rules and culture of India."
Earlier in the day, Kalvi said the Sena would gather in lakhs and call for a nation-wide shutdown on December 1.
"Our ancestors wrote history with blood, hence, we will not let anyone blacken it," the Sena chief added.
Meanwhile, Sarv Brahmin Mahasabha members protested against the film in Jaipur and filed signatures with blood to be sent to the Central Board of Film Certification (CBFC).
Rajput Karni Sena chief Lokendra Singh Kalvi also warned of dire consequences if the release of 'Padmavati' was not stalled.
The period drama, starring Deepika Padukone, Ranveer Singh and Shahid Kapoor, has been facing protests from various groups for allegedly tampering with historical facts.
The Karni Sena had earlier demolished the sets of the movie in Jaipur and also thrashed filmmaker Sanjay Leela Bhansali.
The Karni Sena activists have amped up the act by staging protests in various parts of the country, covering Bangalore in the South as well.
The protests have turned even more violent, as acts of vandalism in Rajasthan's Kota were reported on Tuesday.
-ANI