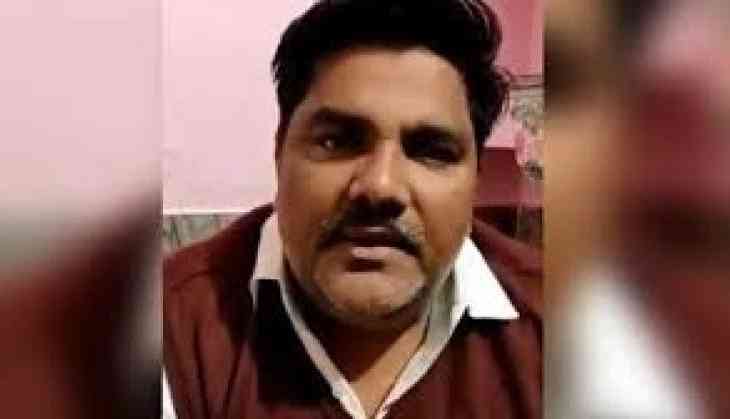 Controversy has flared up over the alleged role of Aam Aadmi Party (AAP) leader Tahir Hussain in death of Ankit Sharma, the Intelligence Bureau (IB) official who was found dead in northeast Delhi.
Ankit Sharma, whose dead body was recovered from a drain near his residence in Jaffrabad, was allegedly assaulted by a mob and thrashed to death on Tuesday.
After his body by recovered, his father Ravinder Sharma, alleged that supporters of Tahir Hussain had killed his son. He further claimed that his son had been shot after his was thrashed, the body has been sent for a post-mortem.
Talking to NDTV, Ankit Sharma's neighbours all alleged that stones and petrol bombs had been hurled from the roof top owned by the AAP leader.
As evidence to these allegations, video clips have been shared with NDTV. These display man believed to be Tahir Hussain on the roof along with few others, these men appear to be involved in stone pelting.
At one point the man believed to be Tahir Hussain is seen holding a lathi.
In the video clip, huge plumes of smoke seems to be rising from below the same building, suggesting Hussain's house too may have been under attack.
Also Read: Delhi Violence: Justice Muralidhar transferred after slamming govt, police over riots in national capital
Also Read: Delhi Violence: IB officer found dead in Chand Bagh; body recovered from drain
#AAP councillor Tahir Hussain was rescued by @DCPNEastDelhi Ved Prakash Surya on 24th February after a mob attacked his home.

Here's what Tahir has to say.

Do listen and out this as a slap on every BJP thug trying to blame someone who is himself a victim of the riots.

1/n pic.twitter.com/1h80x2M2NM

— Ankit Lal (@AnkitLal) February 26, 2020
The Aam Aadmi Party leader furnished a video clip in which he claimed his innocence.
"The news about me is false. Since Kapil Mishra's hate speech, the situation in Delhi has deteriorated, with stone throwing and violence taking place. The same happened here (at his residence) the day before yesterday," Mr Hussain said in a video posted on Twitter.
In the clip, Tahir Hussain spells out that a mob broke into his residence and climbed to the roof to launch attacks. He says he "repeatedly called for the police" who came "some hours later" and, after the demonstrators were cleared, requested them to stand guard over his house to ensure this did not take place again.
He says that the police asked him to clear out his house, which he claims he did.
"I don't know why the police later moved its force away and then once again the mob returned to launch attacks from there. I am very distressed by what has happened and want you to know that I am a peaceful Indian Muslim and will always work for the country and Hindu Muslim relations. Please believe me," he said.
In the clip, he is dressed in the same attire as witnessed in the video of him allegedly moving around the roof of the building.