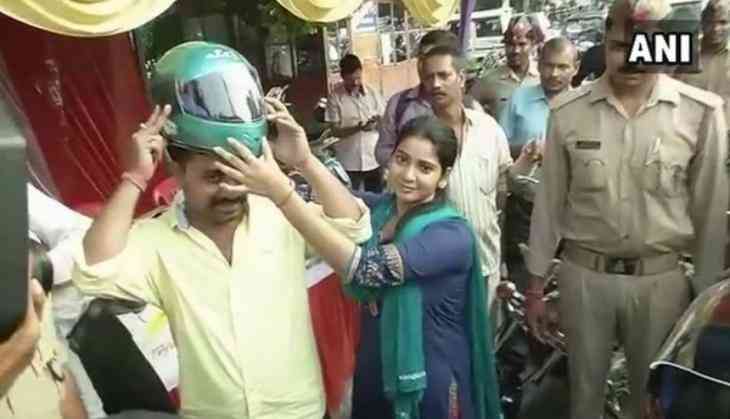 Lucknow Police gifted helmet to Karva Chauth (ANI)
On the day of Karva Chauth, the Lucknow Police gifted helmets to the women whose husbands were caught driving without one.
Yesterday, Karva Chauth was celebrated across the country. It is considered to be very significant for married women as they observe to keep fast in belief for the safety and well being of their better halves.
Earlier in the day, the Lucknow Police had stopped people riding on two-wheelers without wearing helmets. They were not fined, but rather were gifted helmets in an attempt to make them realise that the importance of taking precautions and ensuring safety is a must.
Speaking to ANI, Senior Superintendent of Police Deepak Kumar said, "Maximum deaths in India are due to road accidents. We gave them helmets asking them not to drive without one".
According to the Road Accidents in India 2016 report, Uttar Pradesh was the first among the 13 states that accounted for 84 per cent of all road accident fatalities last year.
-ANI