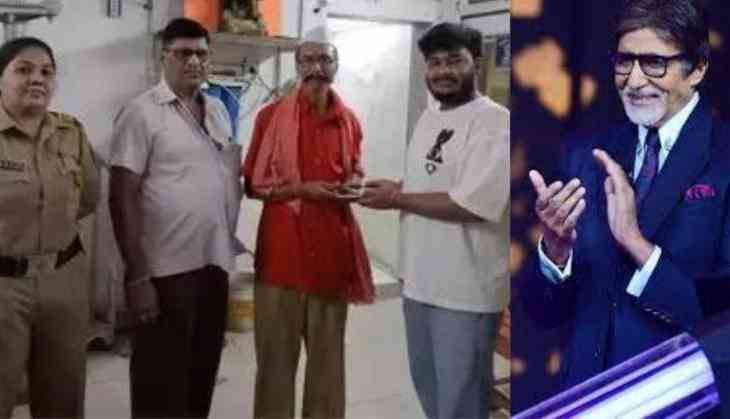 Dashrath Daund, a 62-year-old coolie at Dadar station in Mumbai
Mumbai: Dashrath Daund, a 62-year-old coolie at Dadar station in Mumbai, returned a high-end phone worth Rs 1.4 lakh that he found in the seating area of the station.
Despite earning not more than Rs 300 a day, Daund did not give in to temptation and immediately turned in the phone at the Government Railway Police (GRP) chowky. His honesty was commended by the police and earned him a reward from the owner of the handset.
Discovering the Phone
Daund was at work on Monday, carrying passengers' luggage into long-distance trains. Around 11.40pm, he noticed a phone lying in a seating area on platform number 4 of Dadar. He picked it up and asked the passengers seated nearby whether it belonged to them, but no one claimed it.
Returning the Phone
Without hesitation, Daund went straight to the Dadar GRP chowky to turn in the phone. He was not familiar with gadgets and did not feel comfortable keeping anyone else's belongings. After depositing the phone with the cops, Daund went off to sleep. The police later called him to let him know that they had tracked down the owner of the handset.
Commendations and Rewards
The phone belonged to Deepak Sawant, the trusted make-up artist of actor Amitabh Bachchan. The Sawant family offered Daund a cash reward of Rs 1,000 for his honesty. The police department and the Sawants praised the elderly coolie for his integrity and responsible behaviour.
Dashrath Daund's story is an inspiration to all of us. Despite his meagre earnings, he demonstrated that honesty and integrity are still alive and well in society. He did not hesitate to do the right thing and turned in the phone, which rightfully belonged to someone else. His actions remind us that small acts of honesty can make a big difference in the world.