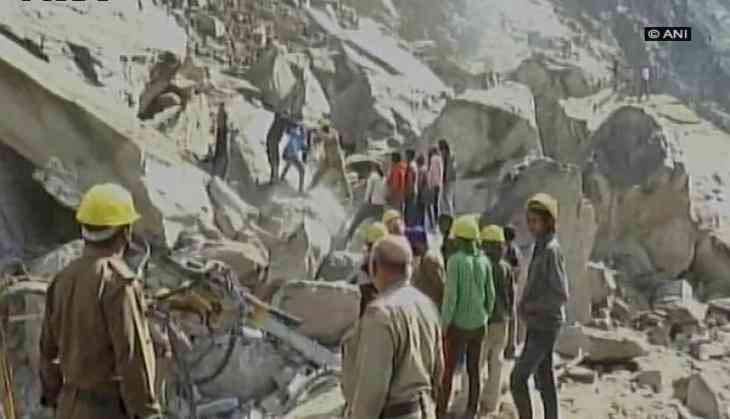 Himachal Pradesh: Roads blocked because of landslides
Landslides blocked major roads of the Saran district in Himachal Pradesh on Wednesday.
Heavy rainfall in Himachal Pradesh triggered a landslide which led to many major roads being blocked in the state. The road leading to Rohru from Rampur was washed away in the Saran district because of the landslide.
Heavy rains are expected over the states of Himachal Pradesh during the next 24 to 48 hours.
Earlier on Tuesday, a person was killed and two others were injured on Tuesday due to a landslide in Kinnaur district's Nigulsari village.
On Monday, two men were killed in a landslide on National Highway NH-9 near Nainital's Khairna in Uttarakhand.
-ANI