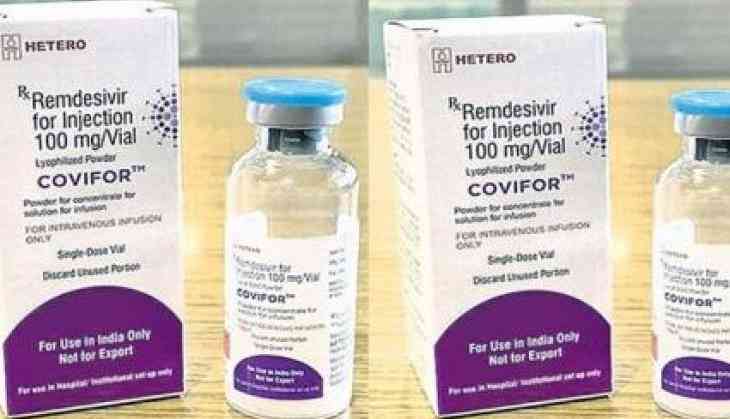 Hetero Healthcare, which has authorization to manufacture and market the generic variant of the experimental Covid-19 drug Remdesivir, has delivered 20,000 vials to five states which includes Maharashtra and the national capital, the two worst hit states in the country.
Gujarat and Tamil Nadu are the other two states that will get the first batch of the drug which is being sold under the brand name COVIFOR in India. Hyderabad where the drugmaker is based, will also get the first lot.
According to Hetero, a 100 mg vial of the drug will amount to Rs 5,400. the company has set a target to produce one lakh vials in 3-4 weeks.
The succeeding lot of the drug will be sent to Kolkata, Indore, Bhopal, Lucknow, Patna, Rachi, Goa, Bhubaneshwar, Vijaywada and Kochi.
At present, the drug is being made at Hetero's formulation facility in Hyderabad. The active pharmaceutical ingredient is being company's facility in Vizag, PTI reported.
The drug will be accessible only via hospitals and government, and not through retail, said Hetero Group of Companies MD Vamsi Krishna Bandi.
"Backed by strong backward integration capabilities, we can ensure that the product is immediately made available to patients across the country," Mr Bandi told PTI.
Cipla, another drugmaker has also signed an agreement with US based Gilead Science Inc-the actual maker of Remdesivir. According to Cipla its antiviral drug Remdesivir would amount to less than Rs 5,000.
Drug Controller General of India (DCGI) has given the nod to the generic versions made by Cipla and Hetero for restricted emergency use in severe COVID cases.
The course of drugs was the first to display improvement during the trials on coronavirus patients and has gotten consent for urgent use in seriously ill patients in the US and South Korea, and got full approval in Japan.
Alson Read: Lockdown should be implemented properly in West Bengal: Dilip Ghosh