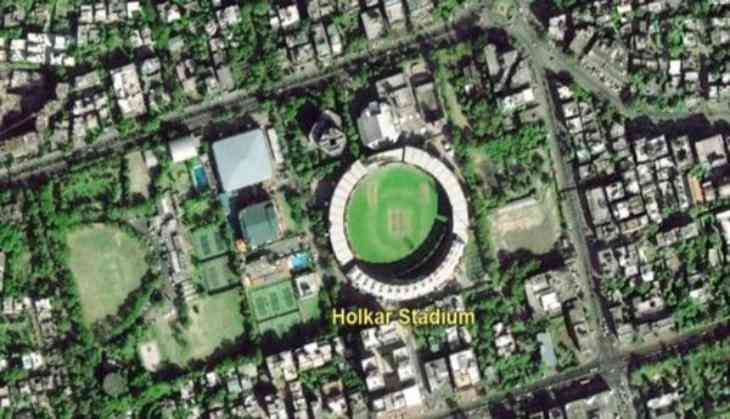 Indian Space Research Organization (ISRO) has released the first image which is sent by the recently launched satellite Cartosat-2 series on 17 January. The newly launched satellite has started functioning now in space. The first image that has been sent by the Cartosat-2 series satellite is from the Indore city (Madhya Pradesh) of India. According to the ISRO chief AS Kiran Kumar, this is a new year gift to the country.
On 12 January, ISRO has launched the Cartosat-2 series satellite from Sriharikota, Andhra Pradesh. The captured image shows a part of Holkar Cricket Stadium at Indore.
Cartosat-2 series India's 100th satellite was successfully launched with 30 others satellite to the space to observe the Earth. It was the ISRO's first 2018 mission that has been launched succefully last week. According to the reports, all the satellites have been positioned as per the expectation.
ISRO had previously announced that functionalities of Cartosat-2 series satellite will only be to send imagery that will be useful for cartographic applications, rural and urban applications, coastal land use and utility management like road network monitoring, water distribution, creation of land use maps, manmade features and various other land information system (LIS) including geographical information system appliation (GIS).
For the mission, the Indian Space Research Organisation (ISRO) used PSLV-C40 launch vehicle, which is carrying 31 satellites, including three from India and 28 from six other countries.
The flight is the first since the setback suffered by the PSLV in August last and is set to demonstrate that the workhorse rocket is back in the game for reliable satellite launches in the low earth and polar orbits.
-With ANI inputs