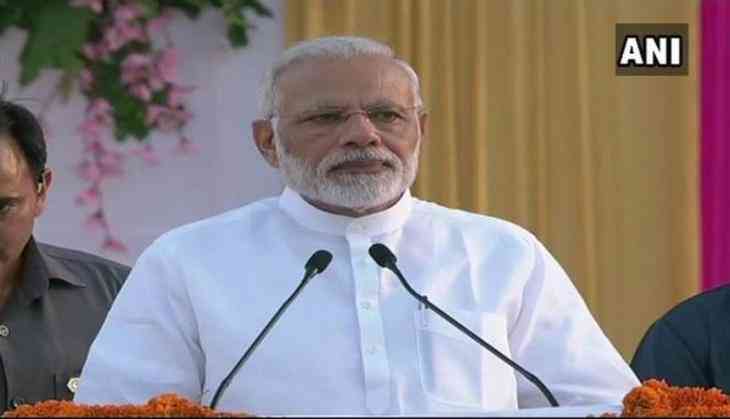 In what has now become a trend with Prime Minister Narendra Modi's social media habit of following active Twitter users on red letter dates, 40 women active on the micro-blogging site, were followed by PM's personal Twitter handle @NarendraModi on the occasion of #InternationalWomen'sDay.
On the evening of March 8, women from various walks of life, including journalists, social workers and commentators, who have an active timeline on Twitter, found PM Modi's verified handle in their notifications as one of their followers.
Honoured, Sir! pic.twitter.com/yO9N9Ho3Z4

— Bharti Jain (@bhartijainTOI) March 8, 2018
This feels extremely good... Thank you PM @narendramodi 🙏 pic.twitter.com/zzafThDCbV

— Maya (@Sharanyashettyy) March 8, 2018
This made #WomensDay extra special for me... What a feeling to be followed by the PM of India... Thankyou sir... 🙏 @narendramodi @malviyamit pic.twitter.com/nZVqF2NxXM

— Manisha Singh (@Mini2411Singh) March 8, 2018
Apart from an acknowledgement on social media, on the eve of International Women's Day PM Modi sent out 400 personalised letters to eminent women from politics, sports, industry and the film world. PM Modi wrote about the 'POSHAN Abhiyaan' and the 'Beti Bachao Bati Padhao Movement'.
In sync with his vision of participative governance, PM invited these women achievers to support both these efforts aimed at women empowerment.
Completing the trifecta of communication tools, PM Modi then reached out to over one crore individuals, including Asha Workers and Anganwadi Workers, through a recorded message played out over a phone call.
--ANI