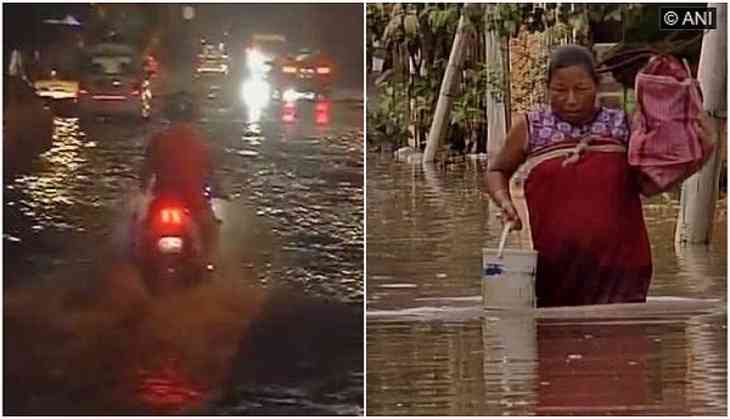 Due to heavy rain in the past few days, the Nambul River and Imphal River breached the banks and overflowed near Sagolband Moirang Leirak, Kairang and Chabung Company, Mayang resulted in flooding houses.
The most severely affected area is the Mayang Imphal area and its neighbouring villages.
The retailing wall of the river at Chabung Company near Goddess Wangbren temple was also broken due to the situation.
Many areas in the vicinity of Uripok, Sagolband are also inundated by overflowing water from Nambul as are many parts of the city.
Meanwhile, Mumbai also faced heavy rain last night which has led to waterlogging in Ghatkopar and other areas.
Heavy showers have lashed at the Borivali, Kandivali, Andheri, Bandra, Dadar, Worli, Parel and parts of south Mumbai.
According to reports, ten incoming flights were also diverted to other airports due to heavy rain.
-ANI