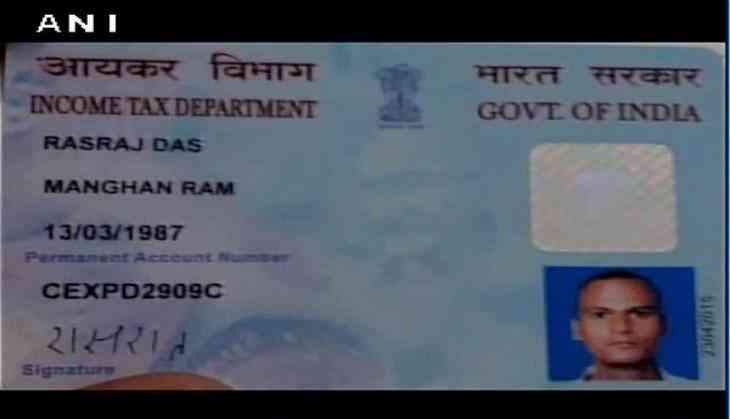 The Police on 25 may arrested a Pakistani national camouflaging himself as an Indian from Bahadurgarh area of Haryana's Jhajjar district.
The foreigner who was residing in India since 2013 by the name of Rasraj, is a resident of Larkana Hindu Colony in Pakistan.
A Pakistan passport has also been seized from him, where his name is reported as Raja.
His passport has a visa stamp of republic of India, holding validity of 33 days.
Rasraj or Raja who's birth date as per his passport is January 1, 1978 was living in here with an Indian Adhaar card and pan card, where he had reported his birth date as 13 march 1987.
The Pakistani national even holds a voter ID of Delhi's Chhalwa town.
The Pakistani national is under arrest and is being interrogated by the police and the intelligence.
-ANI