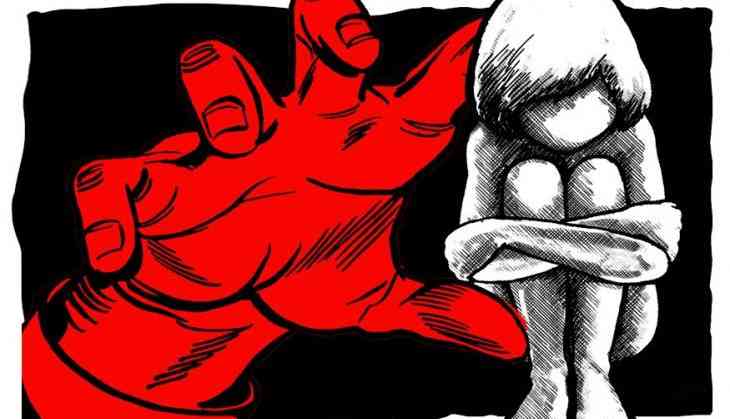 The entire nation is still boiling in anger over the sexual violence against women and minors, yet another horrific incident has been reported in Haryana, where a 16-year-old minor girl was abducted and gang-raped by eight men in Nuh near Gurugram. The minor committed suicide in Mewat after she was brutally raped the police said on Thursday.

The teenager was alone at home when the accused kidnapped her and took her to a wooded location, said the teenager's family. As one of their relatives had died they had gone to a visit them, the girl's father told news agency ANI. Around 2.30 am when they returned they could not find the girl at home. After a search in the neighbourhood, the girl was found unconscious on the roadside, the family said.
The accused left her outside her house on Monday morning after raping her, says police.
"We have received a complaint that on Tuesday night a girl was kidnapped from her home and taken to a secluded place and gang-raped. Later they left her in an unconscious state on the roadside, said senior police officer Virendra Singh.
Haryana: A 17-year-old girl commits suicide after she was allegedly gang raped by 8 men in Nuh. DSP Virendra Singh says, An FIR has been lodged and an investigation is underway. pic.twitter.com/u5hcP5tg2u

— ANI (@ANI) May 3, 2018
The minor's father told the police that she identified the accused, who had stalked her in the past, the Hindustan Times reported. "We are in trauma," the father said, according to The Tribune. "My wife has not uttered a word since we saw her body. We want the death penalty for the accused."
Body is sent for autopsy and police are awaiting the postmortem report to ascertain their suspicions. "We are conducting multiple raids at various places where the accused could be hiding," Rozka Mev police official Jai Bhagwan said. "They will be arrested soon."
The case has been lodged against the men under Protection of Children from Sexual Offences (POCSO) Act. The police have seized an abandoned motorcycle, which they believe may have been used by the accused. According to reports, the police said they have identified the accused and booked them, but so far, no one has been arrested.
Also read: AMU Jinnah portrait row: Hindutva activists attack AMU students; UP CM Yogi Adityanath says, 'Jinnah cannot be honoured in India'