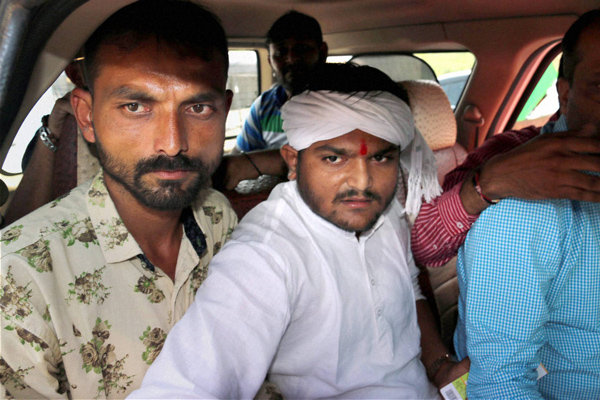 In another jolt to the Bharatiya Janata Party (BJP) in Maharashtra, the firebrand Patidar quota stir leader Hardik Patel on 7 February 2017 joined hands with Shiv Sena and said that he will be the face of the Uddhav Thackeray-led party in Gujarat.
Addressing a joint press conference with Thackeray, Patel said that he is a fan of Shiv Sena founder Bal Thackeray and will be Shiv Sena's campaign face in Gujarat.
Patel-led 'Patidar Anamat Andolan Samiti' (PAAS) has been fighting for reservation for the powerful Patel community under the Other Backward Classes (OBC) quota in government jobs and educational institutions for more than a year.
Gujarat's 182 constituencies will go to polls later this year, with the BJP fighting anti-incumbency.
Sena, however, continues to remain an alliance partner in the state and at Centre. But had recently announced to contest forthcoming elections solo.
--
ANI