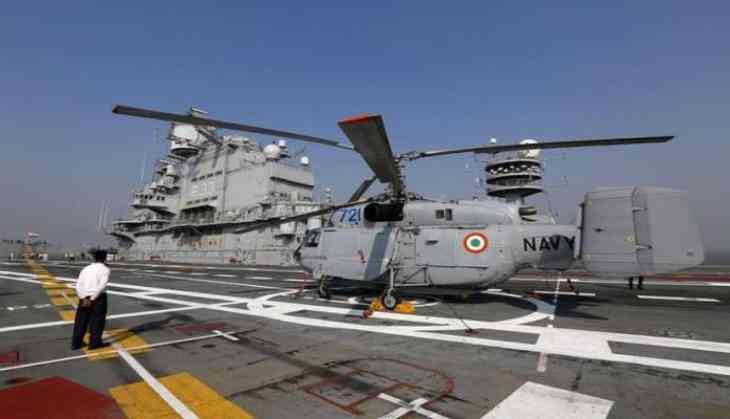 For the first time in the Indian history, as a major boost to defence manufacturing and government's 'Make-in-India' initiative, the Hindustan Aeronautics Limited (HAL) has offered the indigenous 'Advanced Light Helicopter (ALH)-Dhruv' (Civil version) for manufacturing to potential Indian private companies through transfer of technology.
Accordingly, the company has invited Expression of Interest (EOI) for the identification of Indian partner.
"Considering the increasing need of helicopters in civil operations of the country, this will be a mega deal from HAL which is the Original Equipment Manufacturer (OEM) and Licensor", said T. Suvarna Raju, Chairman and Managing Director (CMD), HAL.
HAL is the design authority and Original Equipment Manufacturer (OEM) of ALH-Dhruv.
The company is now looking forward to develop a reliable Indian partner to service the potential demand to different customers in the civil sector in shorter time span.
The selected Indian partner would also be required to provide support to the customers throughout the life of the product (20 years) thereby ensuring long term business relationship.
As a technology provider, HAL shall provide transfer of technology through license, technical assistance and license rights for the production of ALH-Dhruv (Civil) for the selected business partner.
HAL is looking for the Indian partner, who has five years of experience in engineering and aerospace industry (including manufacturing and assembly), and has a net worth of Rs 2,000 crore and minimum turnover of Rs 2,500 crore.
Besides the current orders, Dhruv is envisaged to have potential demands in domestic as well as foreign markets due to flexibility of configuration for different roles.
--ANI