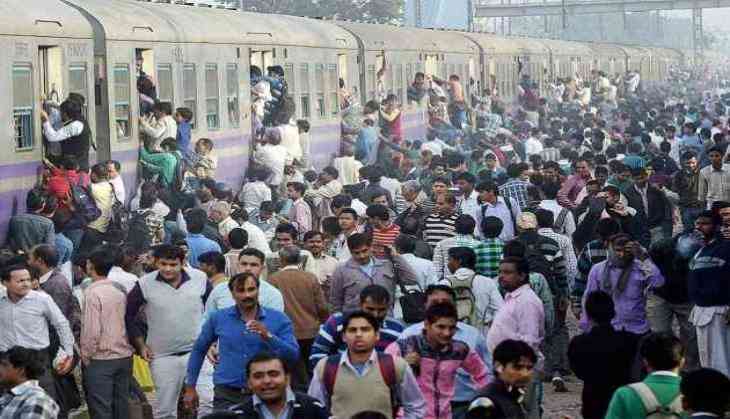 After a 14-month-old girl was raped allegedly by a Bihar migrant labourer and violence erupted in parts of Gujarat, and non-Gujarati started to migrate due to anti-migrant protests, DGP Shivanand Jha on Sunday said that those leaving the state are due to the upcoming festivals and should not be portrayed as fleeing.
"…it is a season of festivals of Navratri, Diwali and Chhath, and therefore those going away should not be construed as fleeing. It is a request," Jha briefed the press in Gandhinagar about the police action against such protest.
He said that 42 cases have been registered 342 people have been arrested in six districts in connection with anti-migrants protests. The worst-affected district continues to be Mehsana where 15 cases have been registered and 89 people were arrested.
In Sabarkantha, police lodged 11 cases and arrested 95 people. The other affected places are Ahmedabad City and Rural, Gandhinagar, Aravalli and Surendranagar, said the DGP.
Amidst all this, police held meetings with labour contractors and factory owners in several districts and sought their details. Police gave them contact details of various control rooms and officers and asked them to be alert and report immediately.
Superintendent of Police of Sabarkantha, Chaitanya Mandalik said "Over 300 labour contractors and factory owners attended the meeting. We have assured them complete safety. We did this as part of preventive measures taken by us."
When DGP Shivanand Jha was asked whether there was a political angle to the ant-migrant protests, he said ""I can't say anything right now as those arrested are being interrogated. I can say only once we get evidence. We are trying to find out if they were associated with anyone."
Also read: Najeeb Ahmed missing case: Delhi HC disposes off the plea in the JNU student missing case; allows CBI to