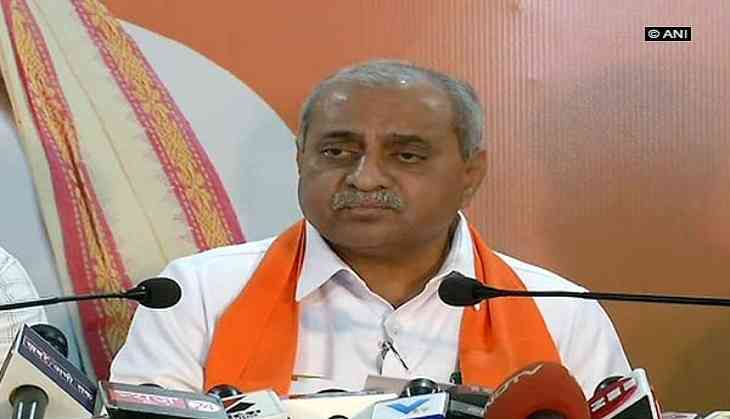 Gujarat Deputy Chief Minister Nitin Patel on Wednesday said the Congress party is misleading Hardik Patel, the convenor of Patidar Anamat Andolan Samiti (PAAS) in the name of reservation.
The Deputy Chief Minister's remark came after the Patidar leader claimed that the Congress party has agreed to give reservation to the Patidar community, if the party comes to power in Gujarat.
Nitin said that Hardik has not discussed about alliance with the Congress Party with the members of Patidar community. "Hardik Patel is aware that over 50 percent reservation is not possible. In the name of reservation, Congress has given a 'lollipop' to Hardik. He should not mislead the people," the Deputy chief Minister said while addressing a press conference here.
"A fool made a request and another fool accepted it, and they say others are fool," he added.
Nitin even accused the Congress Party of bargaining with Hardik Patel and trying to divide the Patidar community.
Earlier, Hardik Patel, while addressing the media, said the Congress Party will introduce a bill in the Gujarat Assembly for the reservation, if they win the forthcoming elections. "Congress has accepted our issues. Congress has agreed to give Patidars reservations under section 31, and provisions of section 46," he said. "Draft has been prepared between us and the Congress. Formula is not restricted to Patidar community alone," he added.
On that note, the Patidars constitute 16 percent of the state population and play an important role in swinging the voters' mood. The Congress is counting on the Patidar votes to sway the election results of Gujarat polls in their favour and uproot the Bharatiya Janata Party (BJP), which has been in power since 1995 in the state.
-ANI