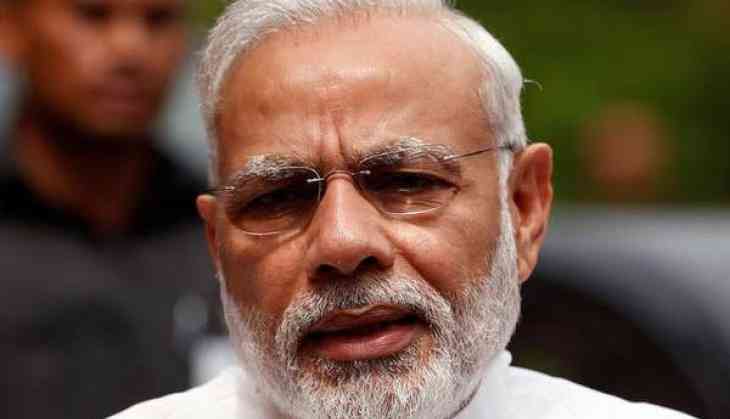 The Goods and Services Tax (GST) will feature on the top of the government's list of achievements in the last three years that also saw some other credible measures on taxation and financial inclusion fronts, according to an Assocham report.
As the Narendra Modi-led NDA government completes three years in office, the chamber drew a charter of measures on the economic front undertaken by the Centre. The industry body perceives financial inclusion, digitisation and public investment on infrastructure like railways and power distribution among the many credible steps for structural changes in the economy.
The GST is being billed as India's biggest tax overhaul since independence, as it is likely to improve ease of doing business by simplifying the tax structure and compliance. The indirect tax reform is slated for implementation from July 1.
Based on the feedback received from its members, Assocham noted that benign inflation both at the retail and wholesale levels is among the other positives for the government. As the inflation remained within the target of 4 per cent set by the RBI, the central bank has also been able to keep the interest rates low, although credit off-take in the private sector still remains a challenge, it said.
"The implementation of Goods and Services Tax (GST) in the next few weeks would cap other major initiatives of the government. The focus on improving ease of doing business through measures like GST and other taxation reforms has also been noted as one of the major achievements of the NDA government," Assocham President Sandeep Jajodia said.
The clean-up of the subsidy disbursal, which had reached the proportion of bottomless pit, is yet another big plus of the government which is pursuing linkages of Aadhar ID with every bank account holder, the industry body said.
"Taking a look at other macros, it goes to the credit of the government that India's foreign exchange reserves have touched an impressive high of USD 372 billion, giving a muscle to the rupee. While exporters have shown some concerns, strong rupee is helping tame inflation further," Assocham opined.
However, it said, the high level of non-performing assets remains an area of concern, even as the government has taken some decisive measures like empowering RBI to set up Oversight Committees and refer the toxic assets for insolvency and all these should help resolution of the nagging problem.
Going forward, other priority areas for the government should be focus on some of the stressed sectors like metals, construction and real estate, telecom and power generation
while allocations for health and education needs to be lifted, Assocham suggested. Moreover, it said there should be increased focus on agriculture with enough allocations for rural and agri infrastructure like irrigation.
-PTI