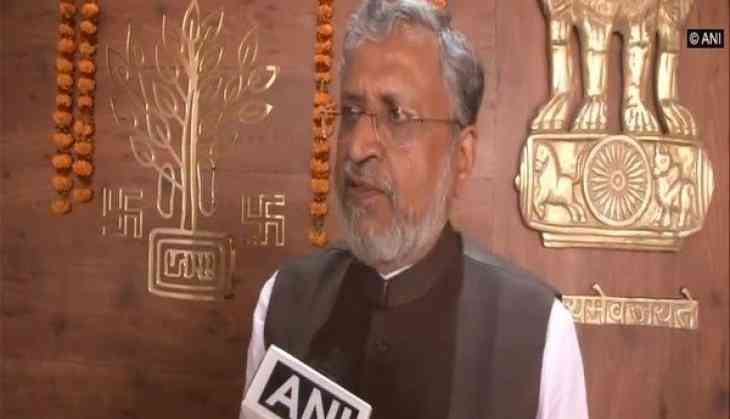 After massive rate cuts on a number of commodities under the Goods and Services Tax (GST) was announced on Saturday, Bihar Finance Minister Sushil Kumar Modi has said that common people would be benefitted from the move.
He said, "Common people will benefit from the decision. The people who buy washing machines, paints and other such things will reap the benefits of the rate cuts. The perception that after the implementation of GST tax rates increased will also change."
Andhra Pradesh Finance Minister Yanamala Ramakrishnudu supported the reduction of tax on 17 items used by middle class viz Paints, Refrigerators, washing machines, vacuum cleaners, storage water heaters, TVs up to 68cm etc from 28% to 18%.
On Saturday, Union Finance Minister Piyush Goyal had announced massive rate cuts on a number of commodities under the Goods and Services Tax (GST), effective from July 27.
Addressing the media after chairing the 28th GST Council meeting here, the Finance Minister had said that sanitary napkins, among several other products, have been exempted from GST.
Among those items exempted from GST are sanitary pads, deities made of stone, marbles or wood, Rakhis without any precious metals like gold, silver, the raw material used in brooms, Saal leaves and fortified milk.
Supply of services by an old-age home has also been exempted from GST.
GST on a number of commodities has been slashed from 28 per cent to 18 per cent.
Apart from the change in taxes on commodities, Goyal had announced a slew of measures to simplify tax filing.
Taxpayers, who are yet to register under the GST, have been given a final extension till August 31.
Goyal had also noted that apart from revenue collection, the GST Council will now focus on job creation as well.
--ANI