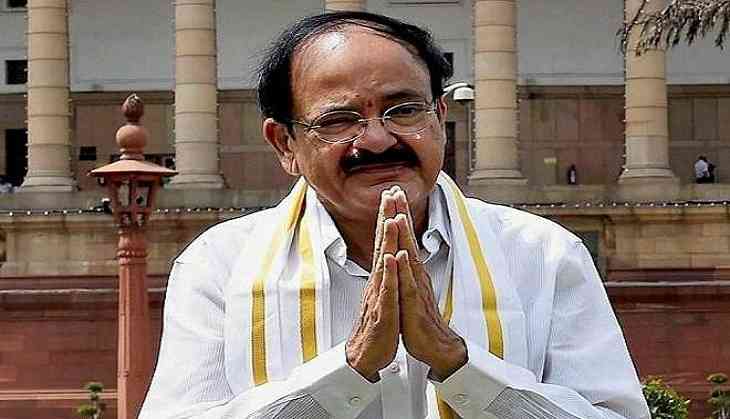 Vice President M Venkaiah Naidu said on Wednesday that Goods and Services Tax (GST) and demonetisation were "revolutionary steps" taken by Prime Minister Narendra Modi towards making the nation corruption free.
Praising Prime Minister Modi for introducing various central schemes for the development of the country, the Vice President said, "With the introduction of GST and demonetisation, the Prime Minister took revolutionary steps. The GST revenue in April has crossed Rs 1.4 lakh crore, indicating high hopes for the new tax regime."
Vice President Naidu was speaking at the 11th convocation ceremony of the Tripura University.
In his speech, he also emphasised on the role of the present Union government towards the infrastructural development in the northeastern states for better connectivity and business in the region and the neighbouring nations.
The 11th convocation of the Tripura University was held after five years. As many as 142 scholars received Ph.D. degrees and about 400 students from many streams received gold and silver medals.
Tripura Governor Tathagata Roy, Education Minister Ratan Lal Nath, Vice-Chancellor Anjan Kumar Ghosh, Registrar Santi Deb Roy and other dignitaries were present in the Maharaja BB auditorium for the convocation.
(ANI)