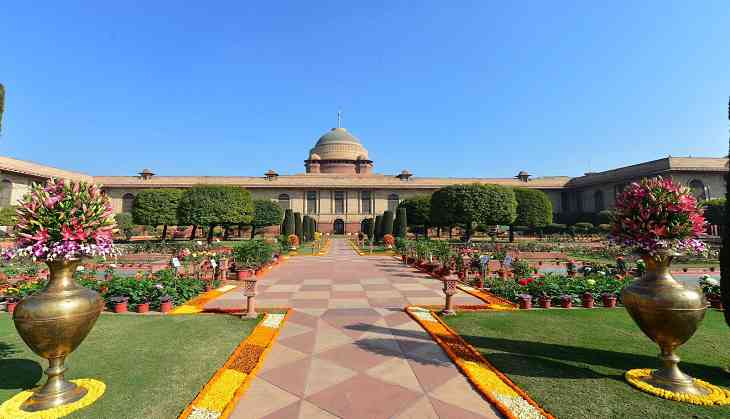 The Central Government has renamed Rashtrapati Bhavan's Mughal Gardens to 'Amrit Udyan' on January 28. President Draupadi Murmu decided to give a common name to the garden as part of the 75th Independence anniversary celebration 'Azadi ka Amrit Mahotsav.'
"On the occasion of the celebrations of 75 years of Independence as 'Azadi ka Amrit Mahotsav', the President of India has given a common name to the Rashtrapati Bhavan gardens as 'Amrit Udyan', said Deputy Press Secretary to President Navika Gupta to ANI.
The collective identity of all the gardens at Rashtrapati Bhavan will be 'Amrit Udyan'. Earlier there were descriptive identities, now a new identity has been given to the gardens. Amrit Udyan will be opened for the people (from 31st Jan): Ajay Singh, Press Secretary to President pic.twitter.com/pstMtj6mYF

— ANI (@ANI) January 28, 2023
The Mughal Gardens now Amrit Udayan will be inaugurated by President Murmu tomorrow, January 29. The beautiful garden will be open for public for two months from January 31 to March 26.
Usually, the garden is open for public for one month starting from February when the flowers are in full bloom.
Apart from expanding the public viewing window for two months, the government has also decided to keep the garden open for farmers and differently-abled persons.
Notably, the Mughal Gardens are open for public viewing for one month – February to March – every year. The beautiful garden includes - Rectangular, Long and Circular Gardens, the Herbal Garden, Musical Garden and the Spiritual Garden.