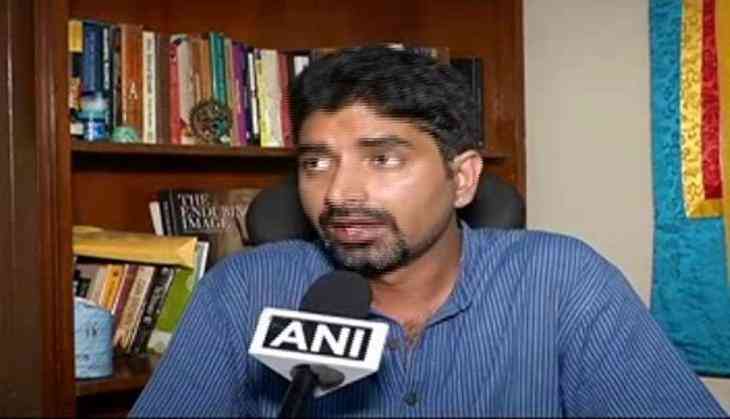 The Minister of State in the Ministry of Environment, Forest and Climate Change, Mahesh Sharma, on 7 November expressed concern over the alarming levels of pollution in the national capital region and said the government was taking preventive measures to tackle it.
"It is a matter of concern as the pollution is at an alarming level in Delhi. The Government is concerned about it and is monitoring it continuously. Preventive measures are being taken. This is because of the change in weather from four directions yesterday," Sharma told ANI.
He further said the government had advised water sprinkling particularly at construction sites.
Meanwhile, Deputy Chief Minister of Delhi Manish Sisodia called upon the Centre for its intervention to tackle the pollution menace.
"Chief Minister Arvind Kejriwal had written letters to the Central Government in August seeking its intervention. He wrote that this problem would again prevail in November. But the Centre didn't respond. We are requesting the Central Government to take some action. The reason for smog is the burning of stubble in Haryana and Punjab. Until the Central Government does not make policies together with Delhi, nothing will happen in Haryana and Punjab," he told the media.
He further said that they sought a report from the Pollution and Health department on the smog and its density.
The national capital on Tuesday woke up to 'severe' air quality due to a thick blanket of smog.
The rapid fall in air quality and visibility began last evening as moisture combined with pollutants shrouded the city in a thick cover of haze.
The Central Pollution Control Board (CPCB) by 10 a.m. recorded 'severe' air quality, meaning the intensity of pollution was extreme.
A 'severe' Air Quality Index comes with the warning that air affects healthy people and seriously impacts those with existing respiratory or cardiovascular diseases.
The Air Quality Index (AQI) in East Delhi's Dilshad Garden was 420, whereas it was 319 in Anand Vihar.
The pollution was recorded highest in Punjabi Bagh with AQI 999 and 852 in R.K. Puram.
The air quality in Dwarka and NCR also hovered between 400-420.
AQI level from 0-50 is considered "good", 51-100 is "satisfactory" 101-200 is "moderate", 201-300 is "poor", 301-400 is "very poor", and 401 and above is "severe".
-ANI