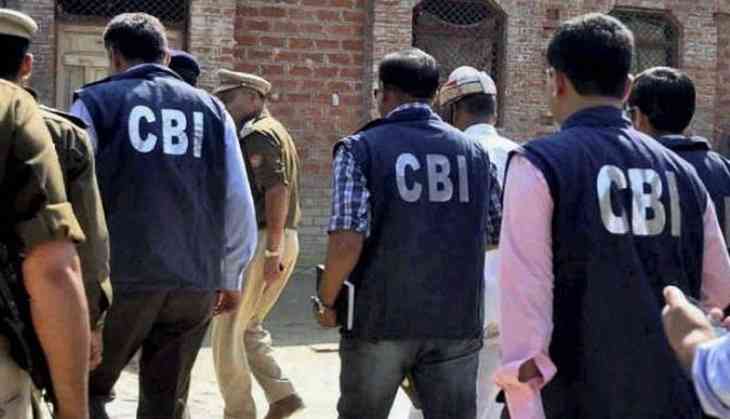 The battle between the CBI's top most officers has now turned ugly and the interim director M Nageshwar Rao has transferred all the prime officers of Alok Verma's team.
The prime officers Deputy SP, CBI AK Bassi has been transferred and posted as Deputy SP CBI, ACB Port Blair and Additional SP CBI SS Gum transferred and posted as CBI, ACB Jabalpur, they were probing the case against CBI's Rakesh Asthana.
Further, CBI DIG Manish Kumar Sinha, DIG Tarun Gauba, DIG Jasbir Singh, DIG Anish Prasad, DIG KR Chaurasia, HoB Ram Gopal and SP Satish Dagar have been transferred, they were also probing the case against CBI's Special director Rakesh Asthana.
The notification issued by the Department of Personnel and Training had sent director Alok Verma and special director Rakesh Asthana on leave with immediate effect, wherein Verma moved the Supreme Court against the decision of the government and a hearing in the matter is scheduled on October 29.
CBI's Joint Director Arun Kumar Sharma, A Sai Manohar, HoZ V Murugesan and DIG Amit Kumar were also transferred/posted, as they were a part of the team who was investigating the case against Asthana.
Sitaram Yechury, General Secretary of CPI(M) said, "We don't know if CBI was investigating other issues like Rafale scam. If that was the case, it was ordered to protect the govt, PM & concerned officers. Why was the DIG investigating the charges against Asthana has been sent to 'Kala Pani' in Andaman?"
CBI DIG MAnish Kumar Sinha, DIG Taurn Gauba, DIG Jasbir Singh, DIG Anish Prasad, DIG KR Chaurasia, HoB Ram Gopal and SP Satish Dagar have been transferred. They were probing the case against CBI's Rakesh Asthana. pic.twitter.com/jOEkOMld9m

— ANI (@ANI) October 24, 2018
Randeep Surjewala of the Congress said, "PM Modi has buried the last nail in the independence of CBI. The systematic dismantling & disintegration of CBI is complete. PM's systematic attack on credibility & capacity of CBI has now ensured that its credibility is dead & buried."
Also read: Government on infighting in CBI: Union minister Arun Jaitley says, 'CBI's institutional integrity has to be
PM Modi has buried the last nail in the independence of CBI. The systematic dismantling & disintegration of CBI is complete. PM's systematic attack on credibility & capacity of CBI has now ensured that its credibility is dead & buried: Randeep Surjewala, Congress pic.twitter.com/2IRcc5WD7R

— ANI (@ANI) October 24, 2018