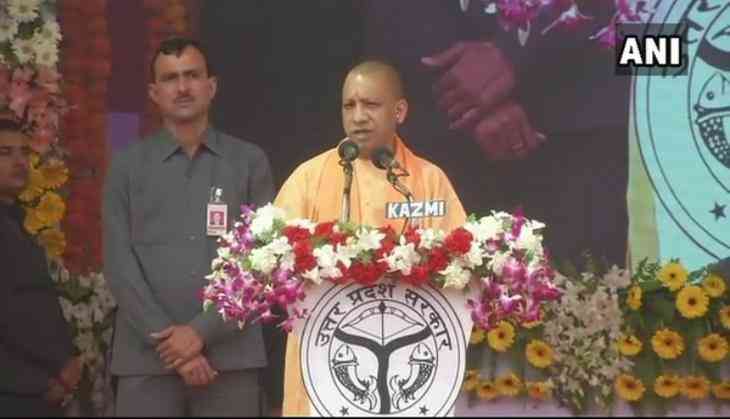 On the occasion of International Women's Day, Uttar Pradesh Chief Minister Yogi Adityanath on Thursday said there is a tradition of worshipping women, and added that even Gods bless the land where women are worshipped.
"We have a tradition of worshipping women, it's believed wherever they're worshipped 'devtas' bless and where they aren't, that part of land is never safe," Adityanath said while addressing a gathering at the Swaksh Shakti 2018" event here.
Earlier, in a series of tweets, Adityanath greeted women and credited them for building a new India.
"Women power is marching towards building a new India,"(sic) Adityanath tweeted.
Empowering Nari Shakti to build a New Indiahttps://t.co/UIJ03psiaE

— Yogi Adityanath (@myogiadityanath) March 8, 2018
President Ram Nath Kovind and Prime Minister Narendra Modi also took to Twitter to wish women on the occasion.
--ANI