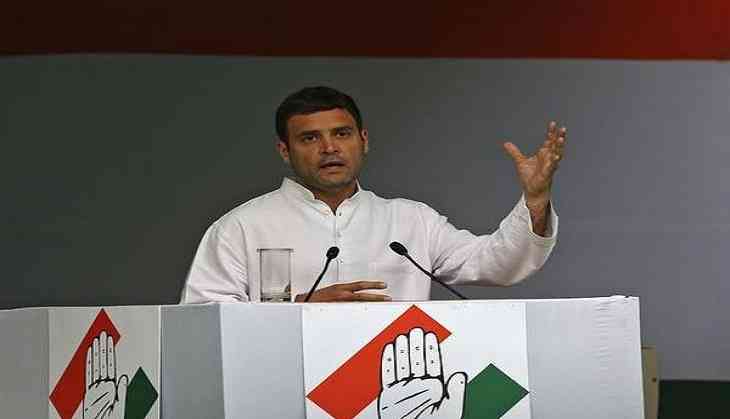 Congress president Rahul Gandhi (Twitter)
Taking effect from the speech of Congress president Rahul Gandhi, who called for the introduction of younger generation in the party, 72-year old Goa Congress president Shantaram Naik resigned from his post on Tuesday, 20 March.
"Inspired by Congress President Rahul Gandhi's speech at the plenary session where he said that the younger generation should come forward to take leadership, I have resigned from the post of Goa Congress president," Naik said submitting resignation to Rahul Gandhi. Naik was appointed as the president of Goa Congress last year in July.
"I have decided to resign. I am inspired by Rahul Gandhi's speech. In fact, I was so inspired that I wanted to resign then and there, but thought it will not be proper to do so in such an atmosphere," Naik added.
Naik also said "Rahul Gandhi showed the empty stage and wished to fill that stage with younger generation. That inspired me".
In his speech delivered at the plenary session of the Congress party, Rahul Gandh reportedly said that the veterans of the party should make way for the younger generation.
Hinting at the change of leaders, Gandhi had said that it can be done by demolishing 'the wall' between workers and leaders. He said that it is one of his top priorities. Yet, Gandhi made it clear that he will do all this with love and respect. He would bring down the wall not by anger but with love and by showing respect to veterans.