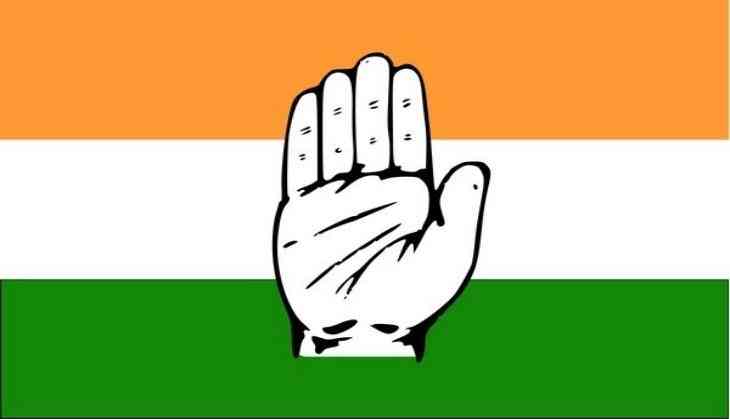 Hours after senior Congress leader Pratapsingh Rane termed the Goan diaspora as 'toilet cleaners', Goa Pradesh Congress Committee (GPCC) President Girish Chodankar on Monday demanded an explanation over his statement.
While speaking in the Legislative Assembly last week, Rane had said that Goans who work abroad do toilet cleaning jobs.
Miffed over Rane's statement, Chodankar took to social media and said "The Congress Party distanced itself from Pratapsing Rane's reference to Goans working in the United Kingdom. To speak disrespectfully about any profession or person is fundamentally against the philosophy and the idea of Congress and therefore the statement was unnecessary and incorrect."
The Party further directed Rane to withdraw his statement or justify the same.
"The Congress Party leaves it to Rane's wisdom either to withdraw his statement or explain it to the satisfaction of the Goan Diaspora. He is wise and experienced enough to react appropriately to his intentions," the post on Facebook added.
Highlighting Goans and their establishment, Chodankar said that they have enriched India as well through valuable foreign exchange remittances.
"Goa has a long history of migration. Goans have enriched every country to which they migrated. Many of them have and continue to hold high posts in Civil, Corporate, Government including Military and Education and Research establishments in many Countries. Some have adorned echelons of Democratic, Social, Medical and Banking and Scientific establishments," the post further read.
"Some have become Senators and Legislators. They have enriched the Countries they work in. They have enriched our Country as well through valuable foreign exchange remittances. Today's Goa is a gift of present and past Goans who have and continue to slog here and abroad. We do not belittle their sacrifices nor their sweat and blood," the post further read.
GPCC also appealed to Goans to work unitedly and fight the devil of unemployment led by the Bharatiya Janata Party (BJP)-led government.
"We believe in the dignity of labour and consider work as worship. No work is shameful or that can be humiliating. GPCC appeals Goans to work unitedly to fight the devil of unemployment and loss of livelihood let lose by the BJP led Government. Mining ban, Promotion of casinos, drugs, Formalin and a host of other vices are driving Goans towards frustration. Our lands are being sold to land sharks and real estate moguls. No scheme of employment generation is in the offing. This is leading to migration. Let's fight this multiheaded hydra ruling us in the name of BJP and their allies," the post also added.
"The very reason for the existence of the Congress Party is to tirelessly struggle to bring equal dignity and opportunity to every human being. Every Goan irrespective whether living in Goa or abroad has every Right and freedom either to support or oppose mining and Congress party respects the same. I sincerely apologise for the hurt we caused to our dear Goans," Chodankar finally noted.
According to media reports, Rane's toilet cleaners' remark has not gone down well with party President Rahul Gandhi.
(ANI)