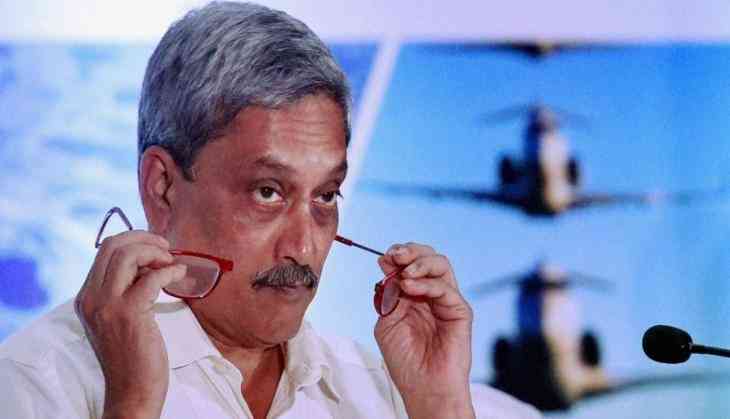 Goa CM Manohar Parrikar (file image) (PTI)
The Goa Chief Minister Manohar Parrikar has been discharged from New Delhi AIIMS on 14th October and after getting discharges he has organised a meeting from his private residence.
Parrikar has chaired a meeting of state-run Investment Promotion Board (IPB) during which a total seven proposal was approved.
On the other hand, Congress party had raised the objection against the CM for holding the meeting at his private residence.
According to the spokesman of the IPB, "a total of 13 projects were placed before the board for a decision which included eleven new investment proposals and review of two previously approved proposals."
Also, the board has recommended the approval of seven of the eleven new proposals which are approximately Rs 230 crore which will generate the employment for around 400 people, a spokesman said.
Also read: Run For Unity: Rajnath Singh inaugurates marathon from New Delhi; here's how people participated in the run
Three out of four proposals were put aside for a decision in the next meeting of the board, also one of the projects was rejected.
However, Parrikar has been gone for treatment and also admitted in the US earlier this year, he has been advised by the doctors to stay away from the office for long.
His health issue also raised the speculations that Goa to get the new CM. As Goa Health Minister Vishwajeet Rane had said that Parrikar was suffering from pancreatic cancer.
Also read: Sardar Vallabhbhai Patel Birth Anniversary: PM Modi to unveil the tallest statue in the world; all you need to know about 'Statue of Unity'