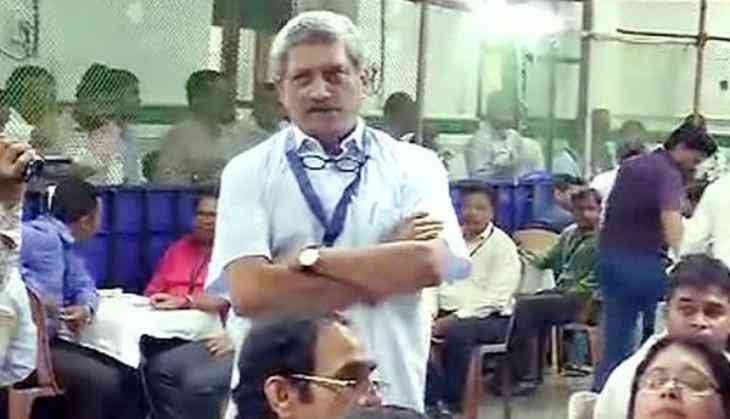 Goa by-polls: Parrikar wins Panaji seat by a margin of 4,803 votes
The former union defence minister and current Goa Chief Minister, Manohar Parrikar, has registered a landmark victory in the Panaji by-polls by a margin of 4,803 votes.
The by-polls in Panaji were necessitated after Parrikar's return to state politics in March this year, as the Chief Minister.
Parrikar, after winning the by-polls, said that he would resign from the Rajya Sabha in the coming week.
"Winning by such margin is great. The people are wise," he added.
Parrikar came back to state politics after the Bharatiya Janata Party (BJP), despite not being the single-largest party in the state, went on to form the government with the help and alliance of Independents and other small parties.
Meanwhile, Vishwajit Rane, a former Congress leader who is now a minister in the state Cabinet, has also on the Valpoi seat for the BJP. He has won by a huge margin of 10,066 votes.
While Girish Chodankar of the Congress and Anand Shirodkar of the Goa Suraksha Manch were the other significant candidates in the Panaji by-polls, Rane's key opponent in Valpoi was Roy Naik of the Congress.
Earlier, Parrikar was condemned over an alleged video circulated on the social media, which quoted him saying that he may go back to the Centre if he loses the by-polls in Goa.
It was also said that Parrikar, by making such statements, was insulting Prime Minister Narendra Modi, who had appointed him as the defence minister.
-ANI