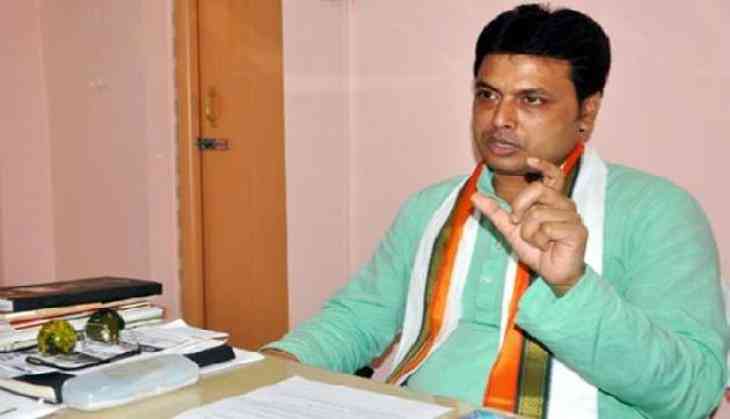 Tripura Chief Minister Biplab Kumar Deb on Saturday suggested the youth of the state, especially the educated section, not to run behind politicians for government jobs, rather become self-employed by starting various projects under the animal resource sector with bank loans, under the Prime Minister's Mudra scheme.
"The youth here runs after political parties for several years to get a govt job and wastes the vital time of their life, had the same youth instead of running after parties set up a paan shop he would have by now had a bank balance of Rs 5 lakhs," said Deb.
He said while addressing a seminar organised by Tripura Veterinary Council on 'The role of the veterinary profession in sustainable development to improve livelihoods, food security, and safety', on the eve of World Veterinary Day, at Pragna Bhavan here.
According to Deb, any unemployed youth with a minimum amount of Rs 75 thousand borrowed from the bank and with little self-effort, can easily earn at least Rs 25,000 every month, but the hurdle in this is the culture that has grown in Tripura during the last 25 years.
He said that there are narrow-minded concepts like a graduate cannot opt for farming, start poultry, or piggery because if he does so, his class will go down.
Deb added that the Narendra Modi government at the centre has provided various bank loans provisions for the startup projects under the Mudra scheme, so that people can get self-employed and live with prestige.
However, due to the mindset, the educated youths do not opt to join the various traditional sectors in agriculture and allied sectors, which are also equally important for sustainable development to improve livelihoods and food security of the nation.
(ANI)