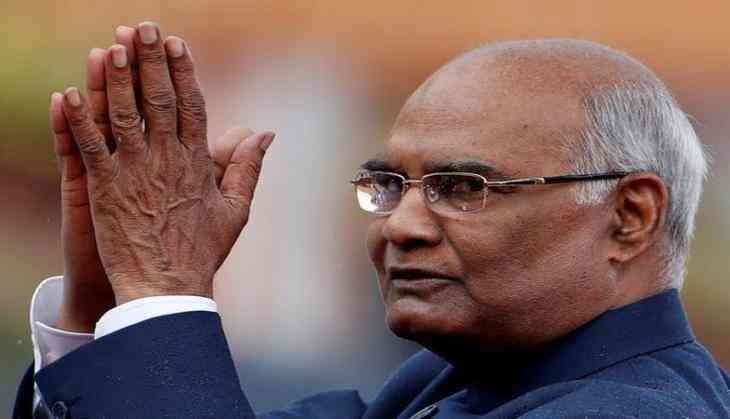 President Ram Nath Kovind on Monday inaugurated and laid the foundation stone of various projects pertaining to the economic advancement of traditional fisherfolk communities in Mangrol, Gujarat.
Speaking on the occasion, President Kovind said, "Gandhiji aimed at the overall development of society and believed in the dignity of labour. The people of Saurashtra are known for their hard work, whether in agriculture, trade or other professions. They have improved their lives by dint of their hard work and diligence while facing natural calamities and other challenges of nature."
President Kovind also inaugurated various projects today such as the jetty and other facilities at Jafarabad Fishing Harbour; upgradation of Veraval and Porbandar Fishing Harbour and Navibandar, Miyani and Salaya Fish Landing Centres, and the Mangrol Rural Water Supply Augmentation Scheme for 45 villages.
He hoped that these would boost the economic development of the region and improve the quality of life of the people.
He said, "Gujarat has contributed immensely in various areas such as agriculture, industry, education, arts, literature and public life. In fact, coastal Gujarat has contributed to the economic development of the country since ancient times. Around 48% of the cargo entering or exiting the ports of the country is from the ports of Gujarat. The state is the largest contributor in the marine fisheries business in India and its share is around 20 percent of the total trade.
He said the projects inaugurated today are very important for the people of Gujarat, particularly the people of Saurashtra.
He congratulated the Government of Gujarat and Chief Minister Vijay Rupani for building on the past legacy and working diligently in order to make the projects possible.
-ANI