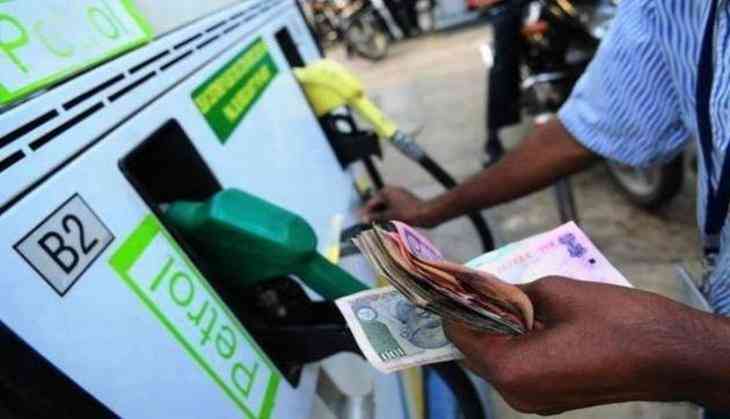 In no respite to the citizens, fuel prices in the country touched new heights on Monday morning, especially in Mumbai, as the petrol price in the metropolitan city crossed Rs 90-run mark.
In Mumbai, the petrol price has touched Rs 90.08 per litre, while diesel is being retailed at Rs 78.58 per litre.
Meanwhile, the prices of petrol and diesel in New Delhi are Rs.82.72 per litre and Rs.74.02 per litre respectively.
Keeping the people's suffering in mind, the West Bengal government on September 11 reduced the excise on petrol and diesel by Re 1 per litre each last week. Similarly, the Karnataka government had also announced that the petrol and diesel prices across the state would be cheaper by Rs 2 per litre each, following the reduction in cess on these fuels. As per India's pricing mechanism, the domestic fuel prices depend upon the international fuel prices on a 15-day average and the value of the Indian rupee.
Fuel prices have been witnessing a steep rise since the past few weeks. While the Opposition has blamed the Union government for not doing enough to keep a check on prices, the latter has maintained that global crude oil prices and other international factors are causing a hike in prices of petroleum products.
However, Department of Economic Affairs Secretary Subhash Chandra Garg on Friday said that discussions are taking place with the United States regarding the reduction of oil imports from Iran.
Garg had also said that if needed, discussions will be held on trading of oil in terms of the Indian Rupee.
-ANI