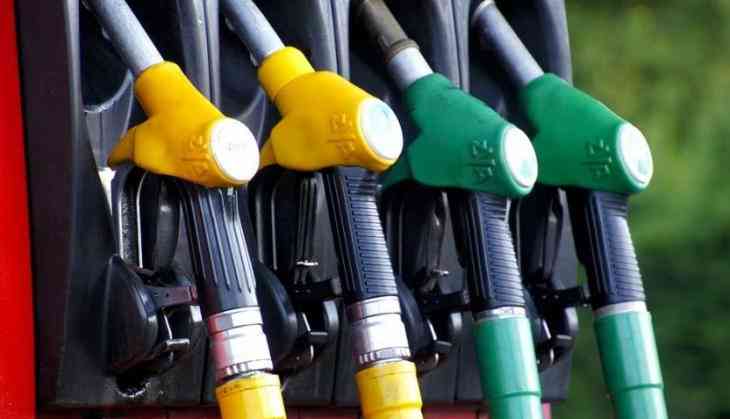 Citizens are yet to receive any respite from fuel prices, as the rates of petrol and diesel have once again witnessed a hike in the country on Friday.
In New Delhi, petrol is being retailed at Rs 83.22 (increased by Rs 0. 22) per litre, while diesel is being sold at Rs 74.42 (increased by Rs 0.18) per litre.

Meanwhile, a litre of petrol has touched Rs 90.57 per litre (increase by Rs 0.22) in Mumbai, while diesel has been capped at Rs 79.01 per litre (increase by Rs 0.19) per litre.
Fuel prices have been witnessing a steep rise since the past few weeks. While the Opposition has repeatedly blamed the union government for not doing enough to keep a check on prices, the latter has maintained that global crude oil prices and other international factors are causing a hike in prices of petroleum products.
As per India's pricing mechanism, the domestic fuel prices depend upon the international fuel prices on a 15-day average and the value of the Indian rupee.
-PTI