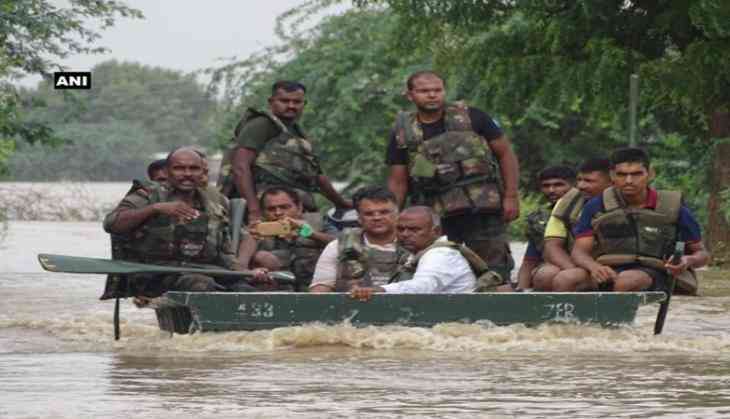 Four people were rescued from flood-hit Shivpura village in Rajasthan's Jalore district on 2 August.
The rescue effort took place just before Congress vice president Rahul Gandhi's visit to Jalore on 4 August.
Meanwhile, rescue and relief operations are being expedited in all flood affected districts of the state including Sirohi, Jalore, Pali and Barmer. Roads in these districts are blocked affecting traffic movement.
Prime Minister Narendra Modi recently announced Rs. two lakh each to the next of kin of those who have died in floods in Assam, Gujarat and Rajasthan. He also announced Rs. 50,000 each to those injured by floods in Rajasthan and Gujarat.
-ANI