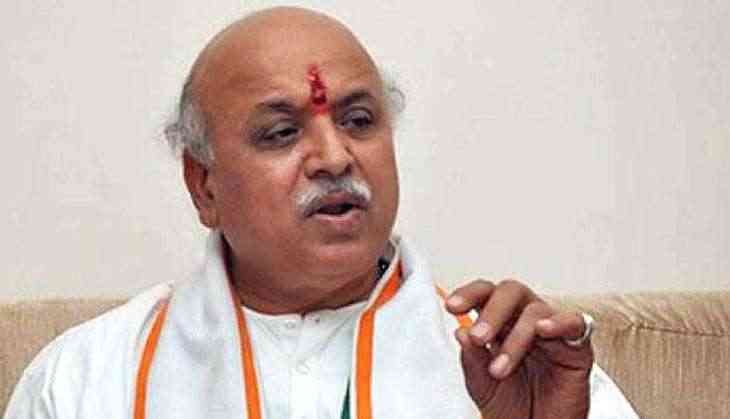 Former Vishwa Hindu Parishad leader Pravin Togadia Sunday hit out at Prime Minister Narendra Modi and RSS chief Mohan Bhagwat accusing them of not fulfilling the promise of building Ram Temple in Ayodhya.
Togadia also slammed Bhagwat for stating that "Hindu Rashtra does not mean there is no place for Muslims".
Bhagwat had made the statement at the Rashtriya Swayamsevak Sangh's three-day lecture series in September this year.
"Hindu Rashtra doesn't mean there's no place for Muslims. The day it is said so, it won't be Hindutva any more. Hindutva talks about Vasudhaiva Kutumbakam," Bhagwat had said.
Addressing a press conference here Sunday, Togadia said, "I want to ask if there is no Hindutva without gau hatyaare (cow killers), love jihadis, stone pelters and Pakistani flag wavers in Kashmir."
"We had joined the RSS 52 years ago considering it to be a Hindu organisation. But now we feel it is only concerned with the interests of Muslim community," Togadia added.
The former VHP leader alleged that the RSS was not interested in pursuing the cause of building a Ram Temple in Ayodhya.
He said that instead of demanding a temple be constructed, the RSS chief should "order" Prime Minister Narendra Modi to get the government to enact a law in Parliament to pave the way for a Ram Temple.
He also accused PM Modi of "appeasing" Muslim community and going back on the promise to build a Ram Temple in Ayodhya.
"When it comes to the SC/ST Act, Modi says Parliament will decide on the matter and not the courts. But when it comes to building the Ram Temple, Modi backtracks and says the courts will decide on the issue and not Parliament," Togadia said.
He charged Modi with forsaking the ideology of the BJP as well as that of Hindutva.
Speaking about the Antarrashtriya Hindu Parishad (AHP), an outfit he formed after quitting the VHP, Togadia said the organisation would pursue "Hindu politics".
When asked whether AHP will support the Shiv Sena in the elections, Togadia said, "If (Sena chief) Uddhav Thackeray pursues the saffron flag (Hindutva politics), we will support him."

Togadia had quit the VHP on April 14 this year after former Himachal Pradesh governor V S Kokje defeated his nominee Raghav Reddy in an election for the post of VHP International president.
(PTI)