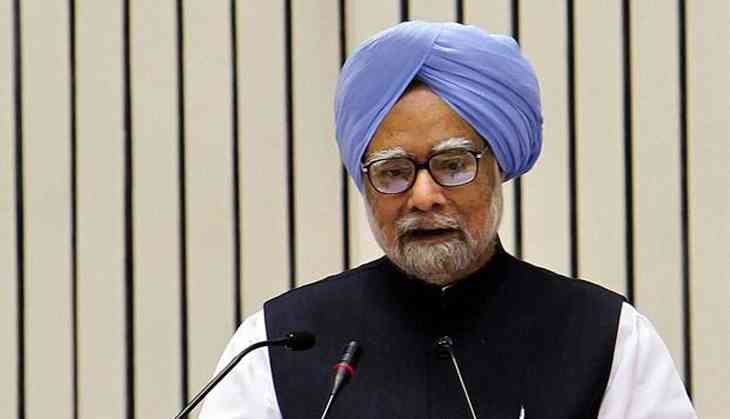 The controversy has erupted over the movie 'The Accidental Prime Minister' and the BJP, Congress both are in action to pounce upon the makers of the movie.
Today, former PM Manmohan Singh was asked by a reporter about his comment upon the movie made on him, but his response was unprecedented as Singh, just turned away the question and moved on.
He had reached the Congress headquarters to celebrate the Foundation Day of the Congress party but the controversy over the film had begun yesterday itself, when the trailer was released.
#WATCH Former Prime Minister Dr.Manmohan Singh evades question on the film #TheAccidentalPrimeMinister pic.twitter.com/IkYeNibGSj

— ANI (@ANI) December 28, 2018
While reporter presented his mic to ask a question, as Dr. Singh came out of the car, he immediately got ready to answer the questions but as soon as the reporter had put forward his comment, "What do you think about the film made about you,?" Singh moved away and started walking.
Syed Zafar of the Madhya Pradesh Congress has said, "I have written a letter to the director, we strongly object to the name and what was shown in the trailer. We want to see the film prior to release or else won't let it release in the state."
Anupam Kher: More they protest, more publicity they will give to the film. The book has been out since 2014, no protests were held since then, so the film is based on that. #TheAccidentalPrimeMinister pic.twitter.com/VyCGKTZWJ0

— ANI (@ANI) December 28, 2018
Anupam Kher, who is playing the character of Dr Manmohan Singh, said over the controversy that "Haal hi main Rahul Gandhi ji ka tweet padha tha, jisme freedom of expression pe unhone bola tha, toh I think unko daatna chahiye un logon ko ki aap ghalat baat kar rahe ho."
Kher had further added that "More they protest, more publicity they will give to the film. The book has been out since 2014, no protests were held since then, so the film is based on that."
Also read: Anupam Kher the 'reel' life Manmohan Singh gives perfect response to 'The Accidental Prime