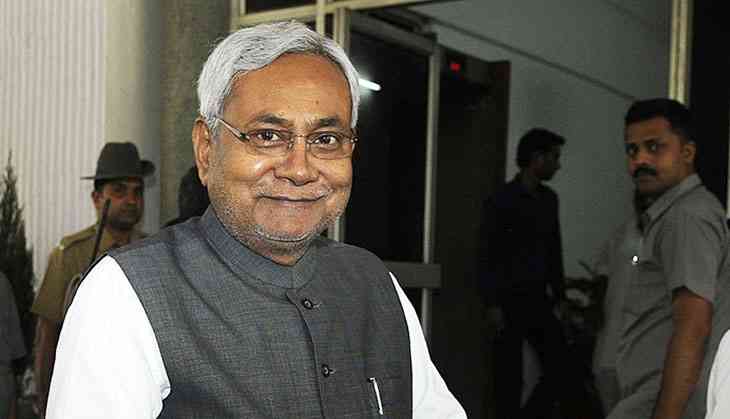 Bihar Chief Minister Nitish Kumar on Wednesday distanced himself from the conviction of Rashtriya Janata Dal (RJD) supremo Lalu Prasad in the third fodder scam case, saying that he has nothing to do with it.
Referring to Lalu's conviction as a judicial matter, Nitish, while addressing a gathering here, said that there's no room for compromise on such issues.
"We don't have anything to do with this. It is a judicial decision. We will not react to it. But we will not compromise on our justice and development agenda", Nitish said.
Commenting on the growing trends of the social media, the Bihar Chief Minister called the discussion on the matter "unsocial'.
"Normally, unsocial discussions happen on social media, people who do not know ABCD of politics act as political experts on social media", he said.
Earlier in the day, Lalu Prasad and former Bihar Chief Minister Jagannath Mishra were sentenced to five-year imprisonment by a special Central Bureau of Investigation (CBI) court in Ranchi, in connection with another fodder scam case.
The two convicts were fined Rs 5 lakh.
Special CBI court judge S.S. Prasad pronounced the quantum of sentence in the case, which pertains to the embezzlement of Rs 33.67 crore from Chaibasa district treasury during 1992-93.
--ANI