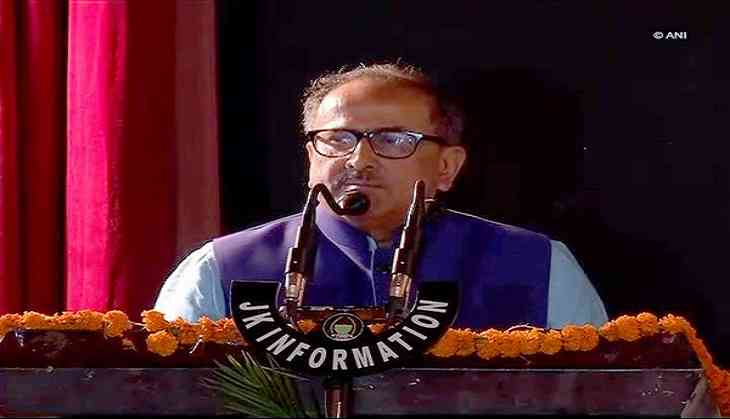 Speaking on the existing situation in the valley, Kashmir Deputy Chief Minister Nirmal Singh on Saturday asserted that their focus towards the state had not changed, while assuring to bring growth and development soon.
"Our focus has not changed. Kashmir has been facing challenges not because of coalition government, but the situation in the valley has been existing for long," said Singh.
Singh further stated that the government was doing its best for the development of the state.
"The 70-crore flyover that has been constructed in Jammu is the biggest gift the state can receive. From parking lots to ring road, the government is doing its best for the development of the state. Our main focus is to bring peace and security to the people of the state," said Singh.
Earlier this day, Jammu and Kashmir Chief Minister Mehbooba Mufti said Prime Minister Narendra Modi was the only hope to address the 70-year-old Kashmir issue once and for all.
Mufti came out in strong support of Prime Minister Modi saying he alone could help the people of the state in these troubling circumstances.
Speaking at the inauguration of a much-awaited flyover in Jammu, the chief minister said, "If anyone can take us out of this quagmire, then it is Prime Minister Narendra Modi. He has the mandate. Whatever he decides, the nation will support him."
Reiterating her stand of initiating the dialogue process to restore peace in Kashmir, Mufti said, "The previous prime minister also wanted to visit Pakistan, but could not. Prime Minister Narendra Modi's visit to Lahore is a proof of his abilities, an example of his moral authority."
-ANI