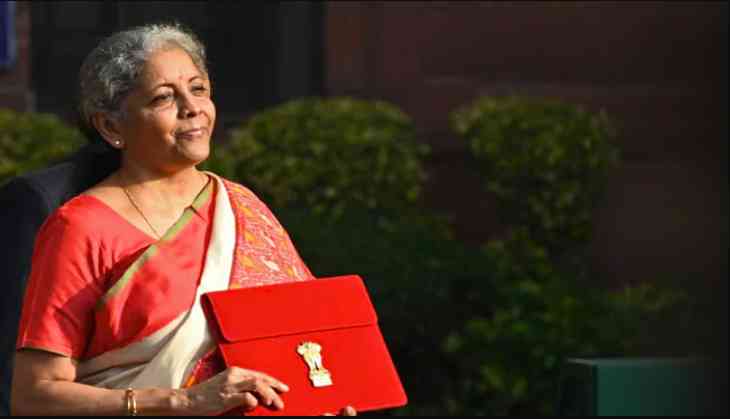 Union Finance Minister Nirmala Sitharaman will present the Union Budget for 2023-24 with a digital device instead of the traditional 'bahi-khata' in her hands.
Wednesday's Budget will be Sitharaman's fifth Budget presentation as Finance Minister.
In 2019, the Union Budget was presented in a traditional 'bahi-khata' rather than a leather briefcase. It was the first time since independence that any Finance Minister had 'opted out' of a briefcase or a hardbound leather bag.
The minister in 2019 not only garnered huge attention for carrying a 'bahi-khata', but also for implying the rich culture the country holds.
A 'bahi-khata' holds prominence in Indian culture, tradition and history. For decades, the Indian way of managing accounts and keeping a record of bills was done in a 'bahi-khata'. Traders, merchants, sailors and even small shopkeepers have retained this way of preserving their data.
However in 2021, due to the Covid-19 pandemic, the government had to take necessary steps to maintain the security and safety of everyone. The Finance Minister moved ahead with the first paperless Budget holding a digital tablet wrapped in a red-coloured cover with the national emblem emblazoned on it.
The same year, the minister also launched the 'Union Budget Mobile App' for hassle-free access of Budget documents by the parliamentarians and the general public. Following the same trend the next year, the Union Budget 2022 was also a paperless budget.
On Wednesday, the Budget documents will be available on the 'Union Budget Mobile App' on both the Android and Apple OS platforms after the completion of the Budget Speech by the Finance Minister.
(ANI)
Also Read: Union Budget 2023 to incorporate every section's expectations: MoS Finance