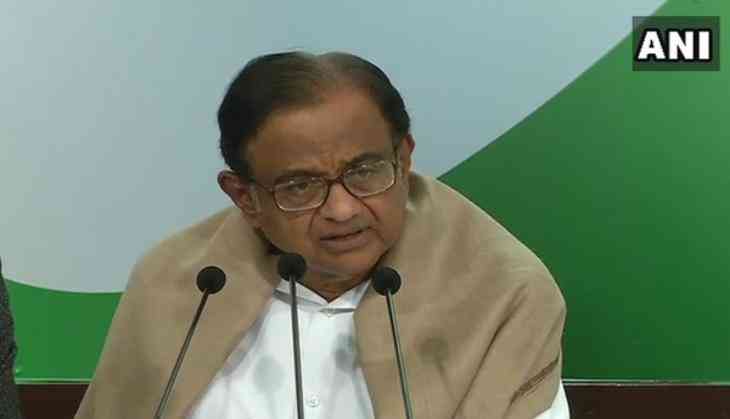 The opposition Congress party on Sunday said it failed to understand how the government of Prime Minister Narendra Modi could celebrate the first anniversary of the rolling out of the Goods and Services Tax (GST) regime, when it was well known that it has done many bad things in a big way and big things in a bad way since coming to power in May 2014.
Senior Congress leader and former finance minister P. Chidambaram said, "Government did bad things in a big way - demonetisation, and big things in a bad way - GST. The design, structure, infrastructure backbone, rates and implementation of the GST were so flawed that the GST has become a bad word among businesspersons, traders, exporters and common citizens."
Chidambaram further said that GST was thrust upon an unprepared nation.
"Multiple rates going up to 40 per cent, and arbitrary cesses on top of the rates have completely distorted the idea of GST...truth is that GST was thrust upon an unprepared nation. GST has not yet had a positive impact on economic growth," Chidambaram told media.
Chidambaram also alleged that GST Bills have ignored the advice of Chief Economic Adviser Arvind Subramanian on many aspects.
"Beginning with the GST Constitution Amendment Bill, every step taken by the BJP government with regard to the GST was deeply flawed. The GST bills ignored the advice of the Chief Economic Adviser on many aspects of GST, notably on rates. The net result is what we have today is a very different animal and not a true GST," he said.
The GST was rolled out in July last year after months of deliberation.
Launched at midnight on June 30 by Prime Minister Modi and then President Pranab Mukherjee, the taxation scheme aimed at bringing all taxes into a single window along the lines of the 'One Nation - One Tax - One Market goal.
However, the GST has been criticised time and again by the Opposition for its negative impact on small traders and Small and Medium Enterprises (SMEs).
(ANI)